Perspective
26 April 2022
Sustainability in export finance report 2021
TXF Intelligence's third sustainability in export finance report makes clear what export finance professionals active in the market already know. Sustainability is moving towards the centre of the industry's business model.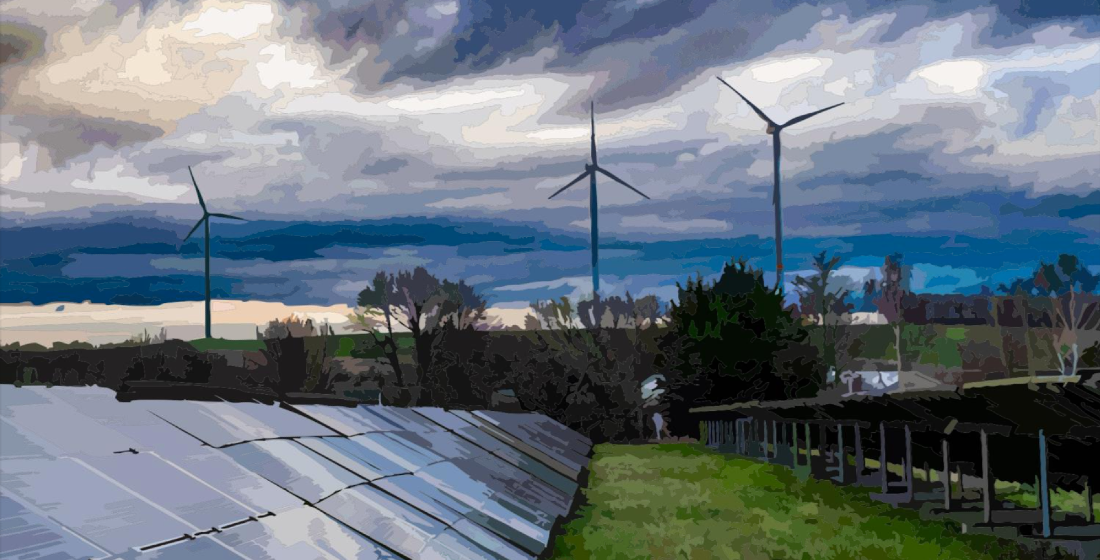 Sustainability is already at the top of the export finance industry's agenda. Embedding ESG issues and processes, measuring social and developmental impacts, and facilitating the energy transition are prominent subjects at TXF's suite of events.
The market is also exhibiting increased awareness of the sheer diversity of sustainable assets and opportunities for export finance products to take exporters into new markets. Decarbonisation and social equity are as pressing concerns in developing as developed markets, and export finance is a key means of producing level access to the right technologies and services.
As such, TXF Intelligence has worked hard over the last year to make sure that its taxonomy of sustainable assets is as detailed, robust and relevant to market standards as it can be. You can read more on our methodology on p.17 of our report, or contact our team using the details on this page.
The headline figures
The export credit agency (ECA) market's recovery from the Covid-19 pandemic produced some unpredictable side effects. And these in turn complicated a picture that was in general very favourable towards sustainable export finance.
So, according to TXF's Sustainability in export finance report 2021, both absolute volumes of sustainable deals and transaction numbers were up on the previous year. And sustainable volumes accounted for a greater proportion of overall export finance volumes. But overall export finance transaction numbers shot up between 2020 and 2021 (see graphic below) – from 361 to 538 – and non-sustainable transaction numbers increased at a much faster rate.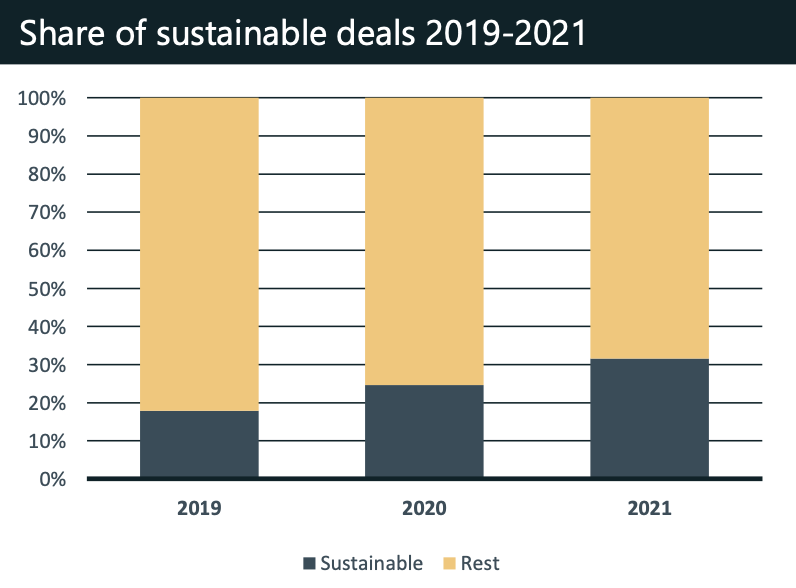 What saved the upwards trend in sustainable finance volumes was a large increase in average sustainable deal size ($375 million) relative to non- sustainable deals ($191 million).
What appears to have driven this increase is a small number of big-ticket renewables transactions. Green-labelled deals account for a much larger proportion of volumes than transactions.
Regions & country types
Big ticket renewables deals – most prominently but not exclusively offshore wind – allowed Europe to maintain its clear lead as the leading source of sustainable export financings. But for every Dogger Bank C or Hornsea 1 there was an Ankara-Izmir High-Speed Rail.
Turkey and the UK between them accounted for two-thirds of sustainable volumes, primarily in transport and renewables. Other jurisdictions posted more modest volumes – primarily in onshore wind – with the exception of Taiwan's massive Changhua 1 and 2a offshore project, which on its own accounted for over two-thirds of Asia's volumes.
Africa was the second largest regional globally for sustainable export finance, but renewables emphatically did not drive that performance – one solar and one hydro project aside. Government loans for social infrastructure projects like water and healthcare accounted for the bulk of volumes in 2021.
A similar mixture of water, social infrastructure and renewables deals – though with a much greater proportion of private sector and sub-sovereign borrowers – also characterised volumes in the Middle East and Latin America.
If you are a TXF Data subscriber and want to download the full 19-page TXF Intelligence Sustainability in export finance report 2021 please click here
If you would like to request a TXF Data demo please click here