Expert opinion
18 May 2022
PSF: IsDB's private sector bonanza
Region:
Middle East & Africa
On 2-4 June, the IsDB Group's Private Sector Forum 2022 in Egypt will gather key industry players to discuss what opportunities and financial solutions private sector players have to build back better and greener, with a particular focus on initiatives to support Egypt Vision 2030 and the SDGs.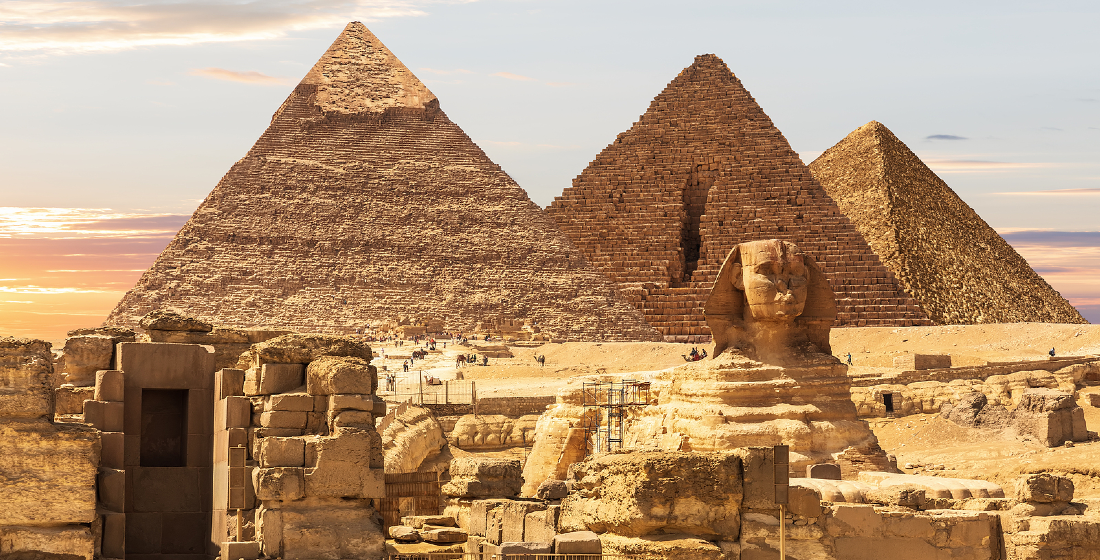 There's just under 15 days left until the Islamic Development Bank Group's (IsDB) Private Sector Forum (PSF) in Egypt begins. The three day event — which happens in conjunction with the IsDB Annual Meetings — takes place from 2 to 4 June at the Sharm El Sheikh Tonino Lamborghini International Convention Center. Register your place as a guest here.
With heightened geopolitical instability, supply chain disruptions and back-to-back black swan events, trade, export and development finance solutions for corporate importers and exporters are paramount to the post-pandemic recovery, accelerating energy transition and streamlining trade flows globally.
Private sector development has always been central to drumming up investment and trade opportunities in the region and beyond, and that's why the IsDB is hosting the PSF alongside IsDB private sector entities including: the Islamic Corporation for the Insurance of Investment and Export Credit (ICIEC), International Trade Finance Corporation (ITFC), and Islamic Corporation for the Development of the Private Sector (ICD).
These organs of the IsDB have been helping organize the conference on a yearly basis, providing a platform to network and establish business relations and partnerships with other leading representatives and stakeholders from the community in order to share their related experience, success stories and best practices. I'm very pleased to be providing coverage from the forum this year and you can find the full agenda and list of speakers here.
PSF will also highlight the IsDB Group activities, services and initiatives in member countries including Egypt. For instance, what specific support is there for SMEs to help them seize the initiatives of Egypt Vision 2030 and the Sustainable Development Goals (SDGs). The event also aims to educate member countries on the IsDB Group's role in promoting PPP projects and services to the private sectors interested in investing in Egypt. The forum will also connect business communities in member countries by arranging parallel business-to-business and business- to-government scheduled meetings.
From multilateral development banks (MDBs) and development finance institutions (DFIs) to export credit agencies (ECAs) and private insurers, agency finance will play a greater role in supporting private sector development in the wake of the pandemic, especially given the stronger focus from governments, investors and lenders on energy transition. In short, the public capital panacea is more integral than ever to mobilizing private capital -- and this extravaganza of an event will help facilitate the meeting of such stakeholders to discuss how private lenders and corporates can further collaborate to boost trade flows and projects.
Dr Muhammad Sulaiman Al Jasset, chairman of the IsDB and Dr Hala H Elsaid, Egypt's Minister of Planning and Economic Development, will start the event with opening remarks, followed by a CEO's session titled: Repositioning the Development Priorities for the Private Sector, with Oussama Kaissi, CEO at ICIEC, Hani Salem Sonbol, CEO at ITFC and Ayman Amin Sejiny, CEO of ICD.
Expect panels that oscillate from different modes of financing for private sector projects and digital transformation in support of finance and investment to the role of credit and political risk in facilitating climate action and the resilience and sustainability of emerging fintech solutions. There are sessions covering the most relevant private sectors to the region at this blockbuster event. To access the agenda and full list of speakers click here.

Become a subscriber today to access the best export, trade and commodity finance analysis available. Email intelligence@txfmedia.com to find out more

Exclusive subscriber-only content published last week;
Commodity Trade Finance Survey 2022: Have your say...
TXF wants to hear from banks, brokers, insurers, traders and producers, to build an up-to-date picture of the commodity finance landscape in the fallout from the war in Ukraine and ongoing supply chain disruptions...Read on here
Picking up speed! TXF Commodity Finance Deals of the Year
Deals of the Year – the TXF Perfect 10 – are a time for celebration! Here, we reveal the winners of the Commodity Finance Deals of the Year, for transactions signed in 2021. Huge congratulations to all the winning parties that were involved in these transactions...Read on here
One step beyond: New UK trade digitisation legislation on track
Trade digitisation has taken a big step forward globally with the announcement that the UK's Electronic Trade Documents Bill is on its way to becoming law. What's the significance of this globally? Let's take some inspiration from Madness....Read on here
Petrochemicals: Next year's model
Is increasing petrochemicals price volatility going to force re-evaluation of past petchems project finance models? It already is...Read on here
Agro Vision closes on new funding
Peru-based fruit and vegetable producer Agro Vision has closed a $210 million syndicated facility to finance the next stage of its global expansion plan...Read on here
IFC to arrange loan for Cameroon LPG scheme
Cameroonian downstream distributor Bocom Petroleum's LPG expansion and diversification project has garnered support from the IFC to back the scheme...Read on here
Indonesia WtE PPP sounds out developers
Indonesia's South Tangerang City government is seeking private investors to develop a $120-150 million waste-to-energy (WtE) covering 6.1ha of land next to the Cipeucang landfill in South Tangerang City on Java Island...Read on here
Syndication due to launch for Matrix solar financing
Syndication is due to launch for the project financing of a 129MW portfolio of solar PV assets sponsored by Matrix Renewables in Spain...Read on here
More details on Encore Renewables debt financing
Vermont-based Lacuna Sustainable Investments and Javelin Capital have provided a $20 million strategic debt financing to Encore Renewable Energy...Read on here
BCE Los Alamitos solar PV/BESS construction financing in place
Bright Canyon Energy – a subsidiary of Pinnacle West Capital Corporation – is expected to have its BCE Los Alamitos project operating by end of March 2023, having reached financial close on construction debt for the scheme in February.....Read on here
Avenue Capital closes Middle River refinancing
Avenue Capital has closed a $714 million refinancing for its Middle River Power fossil-fired portfolio...Read on here
Dasgupta adds new roles to his portfolio
Bhaskar Dasgupta, formerly head of market infrastructure, digital and VC/Fintech, head of south Asia at Abu Dhabi Global Market (ADGM) has added several roles to his brief...Read on here
Hogan joins MonetaGo
Michael Hogan, formerly managing director of transaction banking, EMEA, at MUFG, has joined MonetaGo as its first managing director of the UK and will lead its UK operations...Read on here
Jurgenson joins Savannah Energy as general counsel
Stephen Jurgenson joined Savannah Energy, an AIM-listed upstream oil & gas independent, as general counsel at the end of April...Read on here