Expert opinion
06 July 2022
Commodity finance: How can the 'S' in ESG be measured?
Region:
Middle East & Africa, Americas, Asia-Pacific, Europe
There's been a lot of doubt around whether the 'S' in 'ESG' can be tangibly, efficiently, and inexpensively measured. But with ES³G's social scoring app piloting in the garments industry, perhaps some similar advancement could be made in the commodities space.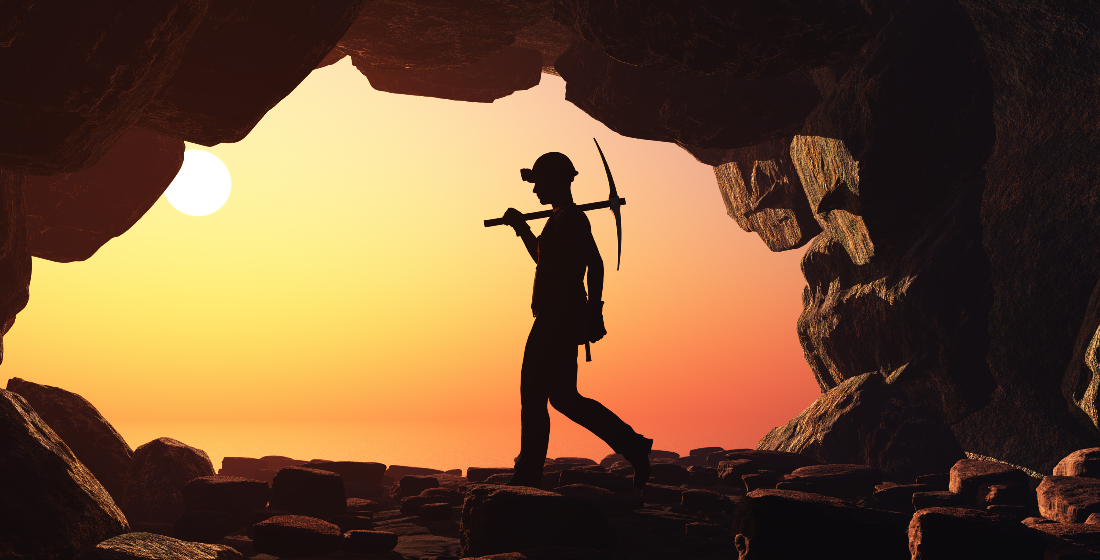 In the commodities industry, the acronym ESG (environmental, social, and governance) is everywhere. With the energy transition, the Paris climate agreement, and the journey to net zero at the forefront of so many conversations, there is no shortage on the focus of the environment.
While the less talked about elements, the 'S' and 'G', are certainly gaining more attention in the commodities industry, they are still very much in their infancy when compared to the 'E'. But what really makes the 'S' stand apart how difficult it is to calculate, as it tends to be considered a qualitative rather than quantitative issue.
Arguably the most complicated of the three; social can be influenced by individual opinion, as opposed to emissions, for example, which can be clearly and tangibly measured. There is also a drastic lack of data on the social properties of most commodities corporates, and even more so throughout their respective supply chains.
Of course, a person's working conditions, safety and rights should be the company's priority. But too often profit comes before people. This is certainly something that is not as talked about in the commodities industry, which is an issue, especially considering the huge proportion of workers in developing countries.

But social sustainability is also important from a business standpoint and is becoming an increasingly imperative issue for investors. Social issues are not just a 'people' issue, but they also encompass the effects of a company's products on wider society, with reputational risk also becoming a more prominent focus when it comes to the 'S' of ESG.
A socially sound company signifies a well-run, sustainable business, and responsible investing therefore leads to a more stable environment. But for the social element of ESG to be improved upon, there needs to be some improvement on the collection of data in this area.
There has been some efforts and advancement in this area. A couple of large scale research projects have taken place or are taking place, such as Rio Tinto's workplace culture report, which identified the mining major's drastic shortcomings when it came to employee wellbeing. It was published alongside a framework for action to begin to tackle the condemning social issues that employees reported within the survey.
WISTA (Women's International Shipping and Trading Association) Switzerland is also in the process of producing data on social in the commodities space, having launched its survey on gender equality in the maritime industry. The report's purpose is to gain a deeper understanding of perceptions of gender equality and women's representation in the trading, logistics, and maritime sectors, with results to be published this year.
Research reports of this magnitude are incredibly valuable, but are also expensive, time-consuming, and do not act as ongoing, real-time representation of a company – unless they are repeatedly annually commissioned – of which none currently are.
In order to bring the social side of ESG up to speed with environmental and governance elements of ESG, some more real-time measuring is needed. There has been little development in this space, with many commodities corporates labelling it as a hard task.
However, other industries have begun the early stages of advancement in this space, such as supply chain finance digitalisation platform Primadollar's second brand, ES³G. ES³G is a social scoring system which offers companies an insight into how their employees feel about their working conditions, via an anonymous ratings system that is conducted on an app.
The app asks a set of questions that give an insight into the social side of its business operations, which employees can then answer by rating 1-10. For example, a question could be 'Do you feel pressure to work overtime?', or 'Are you satisfied with the cleanliness of your working conditions?', with workers able to give a number rating depending on how they feel.
Not only is this done anonymously to allow workers to give their honest opinion without consequences, but the system also accounts for outliers, or inaccurate results. "If a set of results comes back with all ones or all tens, for example, then the app's algorithm will pick this up and discount it from the rest of the results, as it is not genuine feedback", Kris Van Broekhoven, CEO of ES³G, tells TXF.
The ES³G app is currently in the pilot phase, and is being tested by a number of large UK garment retailers with a number of their suppliers in Asia. "The solution is low-cost, and offers real-time quantitative data on social, and certainly potential to be adapted to corporates within the commodities industry", comments Van Broekhoven.
Adopting this type of solution could be ground-breaking for the commodities industry, as the industry is yet to implement a cost-effective, authentic and quick solution to measure corporate social responsibility, and without this initial data, there can be no improvements.
How are you finding our new website? Let us know your feedback by emailing intelligence@exileholdings.com today
Become a subscriber today for unrestricted access to the best export, trade and commodity finance analysis available. Click here for information on the different packages available for you and your team

Exclusive subscriber-only content published last week;
On the road to lift off with Pakistan's new EXIM Bank
It's an interesting time to be setting up a new export-oriented development financial institution, but Irfan Bukhari, President, and CEO of EXIM Bank of Pakistan is brim full of enthusiasm about the opportunity and his journey...Read on here
Arber is latest recruit to MonetaGo in North America
Ben Arber has joined trade finance fintech, MonetaGo, as managing director, US and Canada.....Read on here
SSE and Equinor buying Triton Power
SSE Thermal and Equinor are to acquire Triton Power Holdings in the UK from Energy Capital Partners for....Read on here
Zenobe closes financing for Swindon BESS project
Zenobe Energy has reached financial close on a £6.3 million financing for a...Read on here
InstaVolt raises £110m for UK EV charging projects
InstaVolt has reached financial close on a £110 million financing to expand the company's network of....Read on here
Gunvor secures $912m ESG-tied Asian revolver
Gunvor Singapore, a wholly-owned subsidiary of Gunvor, has secured a $912 million sustainability-linked revolving credit facility...Read on here
Mozambique issues RFPs for Mphanda Nkuwa hydropower
Mozambique has issued request for proposals (RFPs) to seven prequalified consortia for the 1.5GW Mphanda Nkuwa hydropower project...Read on here