Expert opinion
10 August 2022
TXF APAC: Rebranding Commodity Finance and Natural Resources
Region:
Asia-Pacific, Europe
With only five weeks to go until TXF APAC: Commodity Finance and Natural Resources in Singapore, here's some of the highlights that attendees can look forward to, and why TXF's commodities events have rebranded to focus more on physical trade flows.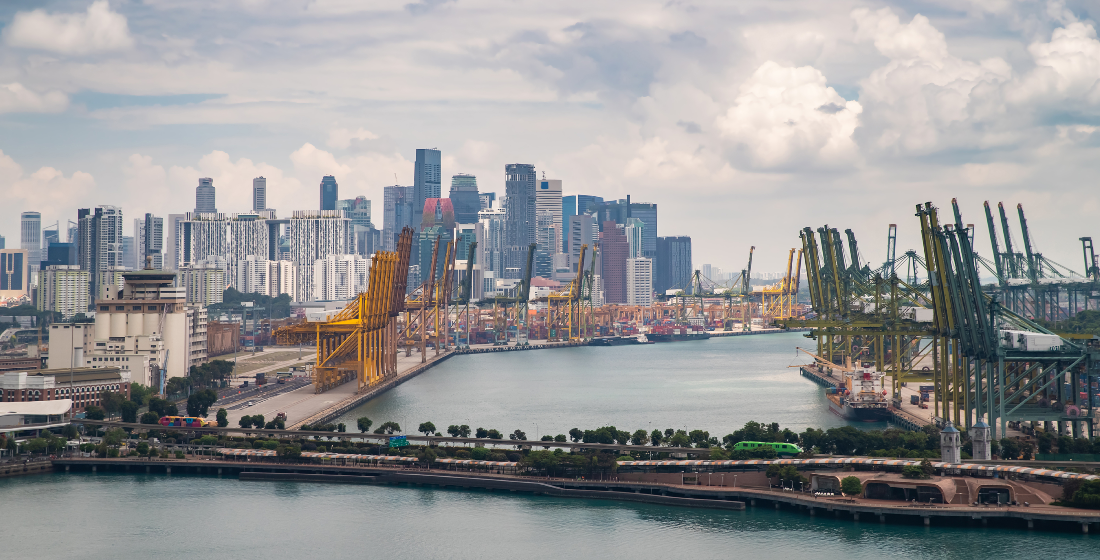 In just five weeks, TXF APAC: Commodity Finance and Natural Resources is finally returning to Singapore for the first time since 2019! The hybrid occasion will be held in physical format in the Sofitel on Sentosa Island, and as a virtual event hosted on TXF's very own platform Kujenga. The action will take place on 15 September.
To utilise the end of a three-year hiatus to virtual-only events in the region, TXF APAC will comprise over four hours of extended networking breaks throughout the day, as well as ice breaker drinks on the eve of the event and a cocktail reception following the main day of content.
We're looking forward to welcoming a whole host of familiar faces, but some new ones are also expected as there has been some changes made to TXF's commodities events. What used to be a vastly commodity finance-focused set of events has now been rebranded to 'Commodity Finance and Natural Resources'.
Whilst content will still spotlight commodity trade finance, the rebrand lends itself to more concentration on the flow of physical goods – a matter that is more prominent than ever throughout the 'perfect storm' of various disruptions faced by the industry over the past year and beyond.
And with US and EU sanctions against Russia still amplifying amid the ongoing crisis in Ukraine, causing almost every industry participant to readjust their trade flows, the physical trading of commodities will continue to be at the forefront of discussions. This new approach encourages some fresh faces to join amongst the more familiar, with particular emphasis on engaging more with the producer community.
The agenda itself spotlights producers, with a session focussing on how the high commodities prices and margin calls are placing enormous strains on producers' finances – especially those without access to large, flexible credit lines. Another session explores supply chain disruption and potential hedging solutions, from government and corporate strategies to diversification of supply and implementation of supply chain managers.
Perhaps one of the most exciting sessions to look forward to at the event is the carbon credit trading panel. This is the first time that a TXF event has had its own standalone carbon credit trading session, and it has received a huge amount of interest as it gains momentum in the region.
Moderated by Freepoint Commodity's head of structuring, Michael Wang, the panel comprises carbon credit trading experts Tony Gai, head of environmental product trading at Freepoint, and Rushan Pandya, head of carbon, Asia-Pacific at Trafigura, to discuss how carbon credit trading operates, which markets are already liquid, and what role traders play.
All of these trends and headwinds, and so much more, will be explored further in Singapore, at a time when it couldn't be more vital to come together as an industry after so long apart. Traders and producers at past events have accounted for an impressive 60% of the guestlist, including names such as Golden Agri-Resources, Agrocorp International, Shell International Eastern Trading Company, Anglo American, Rio Tinto, Louis Dreyfus, Cargill, Trafigura, Mercuria, Olam, Bunge, and so many more!
CALL FOR FEMALE SPEAKERS: The commodity finance industry is a traditionally male dominated space, particularly so within the APAC region. At TXF, we strive to have an equal as possible representation between male and female speakers. If you would like to recommend a female colleague, or recommend yourself to speak at TXF APAC: Commodity Finance and Natural Resources, please email TXF's commodity content manager Aife Howse, at aife.howse@txfmedia.com
Become a subscriber today for unrestricted access to the best export, trade and commodity finance analysis available.
Click here for information on the different packages available for you and your team

Exclusive subscriber-only content published last week;
Full financing details emerge for CDPQ's investment in Jebel Ali JV
Keen appetite is seen from international commercial banks in financing CDPQ's joint venture investment in strategic infrastructure assets in Jebel Ali port in Dubai....Read on here
Expert briefing: Which African sovereigns are most likely to default?
Robert Besseling, CEO of PANGEA-RISK, looks at possible default scenarios for the next five years in Africa...Read on here
TXF Global: A closer look at the ECA data
As part of TXF Global Export, Agency, and Project Finance 2022, TXF's head of product, Alfonso Olivas was joined by founder and managing director of GKB Ventures, Gabriel Buck to outline the contours of the export finance landscape, including 2021 trends and interpretations....Read on here
Rebuild or abandon? Are project finance deals adequately covered for political violence?
Within the area of political violence insurance, the concepts of terrorism and war are widely discussed, but often poorly understood. Zoe Towndrow, practice lead, political violence at BPL Global, examines the complexities of the policy wordings and...Read on here
Senegal closes Bpifrance-backed loan for rolling stock
The Senegalese Ministry of Economy, Planning and Cooperation signed a €70 million Bpifrance-backed loan to...Read on here
Cero Generation plans project financing for Greek solar project
Cero Generation intends to raise project finance debt for its 100MW solar PV project in Prosotsani Drama, Greece....Read on here
Nofar Energy to seek project financing for Romanian solar project
Nofar Energy will seek to close a project financing for its 255MW solar PV project in southern Romania....Read on here
Mount Peake gets more ECA support
K-Sure has extended a conditional letter of support for an up to...Read on here
More details emerge on Barka V financing
More details on the financing backing GS Inima's Barka V independent water producer in Oman have emerged...Read on here
Michael Crosland and Paul Fairbairn join Societe Generale
Michael Crosland and Paul Fairbairn have been appointed managing directors within Societe Generale's 'Energy + Group' team...Read on here
Hiring challenges for US project finance banks
A significant number of North American project finance banks are struggling to hire at both senior and junior levels...Read on here
ADB seeks advisory bids for new smart city in Philippines
The ADB's's Office of Public-Private Partnership is recruiting two advisers to help with the development of information and communication technology infrastructure (ICT) in New Clark City in the Philippines....Read on here
Vietnam appoints social infra PPP advisory team
Vietnam's Ministry of Planning and Investment has appointed an advisory team to assist in the development of circulars for PPP investments in the water and healthcare space...Read on here
More details on Elawan's Spanish PV portfolio financing
More details have emerged on the €250 million financing signed late last month by Elawan Energy for its....Read on here
AES closes Hawaii PV portfolio financing
AES closed on a $488 million project financing for a portfolio of five independent solar PV and BESS projects in Hawaii last month....Read on here
Citi appoints Peter Jameson as treasury and trade solutions head for Europe
Citibank has appointed Peter Jameson as the new managing director, treasury & trade solutions head for Europe. He will be based in Dublin...Read on here
Pampa Energia extends bond maturity
Argentina's Pampa Energia (Caa3/CCC+/B-) has extended over 80% of its next major international...Read on here
CEFC promotes Kathryn Grace
Kathryn Grace has been promoted to the position of associate director at the Clean Energy Finance Corporation (CEFC), where she has been based since 2018 and where she was most recently a senior associate (investments)....Read on here