Expert opinion
26 October 2022
The only way is up
In:
Oil & gas, Renewables
Region:
Middle East & Africa, Americas, Asia-Pacific, Europe
Inflation – it's breaking out all over. EPC costs, debt costs, hedging costs, offtake prices – many of what were predictable and relatively stable variables over a long-term project financing are looking increasingly volatile and all are rising.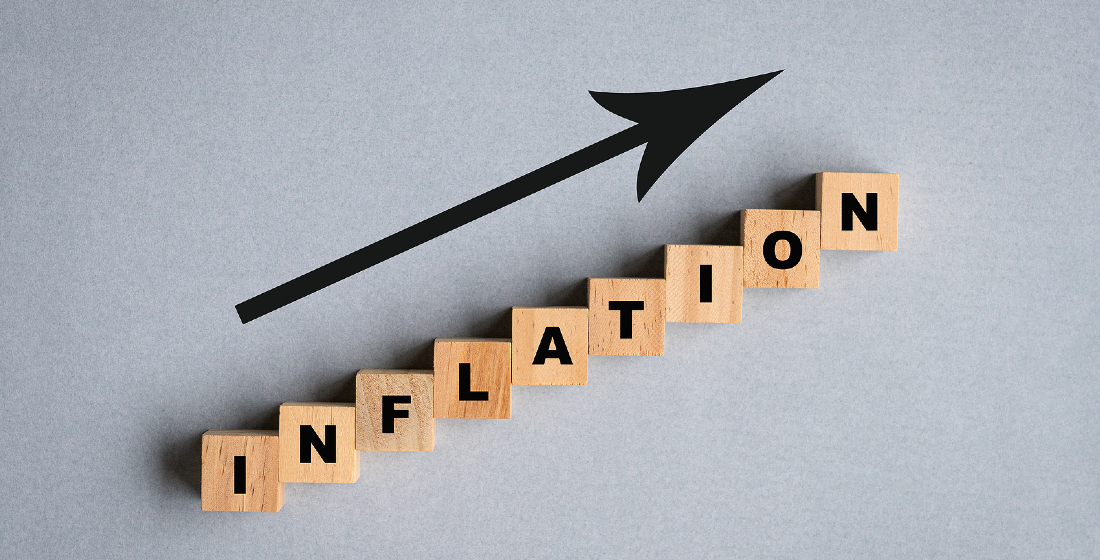 Forecasting and mitigating inflation and interest rate rises is well-established practice in the project finance market. But it is the speed of the recent rises that many projects are struggling with. Given it can take years from drawing board to financial close, on the EPC side, none want to accept a fixed-price contract any longer, and large contractors have pulled out of such deals if they can: pity the poor EPC contractor that signed a fixed-price deal three years ago on a five-year construction.
On the debt side, project loans are still relatively cheap but, in the words of Otis Clay, 'The only way is up'. And on the tenor side, miniperms are very likely to become more prevalent – as they are in the GCC and Australia – with banks not wanting to tie themselves into long-term offerings in the face of future pricing uncertainty. That puts significant refinancing risk on project sponsors, a risk that, given the current global macroeconomic environment, will likely mean a downturn in projects that are not deemed the safest of offtake bets.
Of course, some markets are enjoying a boon in offtake pricing – notably oil and gas and renewables – although it is very difficult to predict how long that will last. And then there is the index-linked project market – transport assets and PPP schemes – where sponsors should be sitting pretty. But even index-linked projects are not all immune because some are backed by index-linked bonds, an instrument that is sensitive to rising interest rates.
Given the increased volatility in the variables that affect project finance forecasting, you would expect corporate PPAs – which add certainty to a project's future income stream – to be booming. But that is certainly not the case in Europe. According to data from the trade association WindEurope, in the first 10 months of 2022, corporate renewable PPA deals with a combined 3.4GW of capacity were signed in Europe, compared to more than 8GW for the whole of 2021.
The reason, in part, is that sponsors are enjoying record prices in the merchant market at the moment, and a number of PPAs agreed pre-pandemic are now actually causing distress as interest rates rise (all the project cost assumptions they were based on have changed). Add to that uncertainty over how long the EU's €180/MWh electricity revenue cap for producers enjoying excess profits will last, and you have a recipe for less PPAs and less new projects.
On the upside, there is vast political will behind energy transition, energy security and next generation communications, and that is already translating into new sectors evolving from pure equity to project debt much more quickly than in the past – hydrogen is a good example. Furthermore, the cost of project debt has been very cheap for a very long time and an adjustment was expected even before President Putin's invasion of Ukraine sent prices spiralling in the commodities markets. But signs are that the confidence that the commercial sector, along with DFIs and ECAs, is going to be able to build at the volume and pace required for energy transition/security to dampen down inflation quickly is misplaced. In project volume terms, the only way is up for energy transition – but how quickly, given the increasing unpredictability of traditional project variables, is questionable.
Become a subscriber today for unrestricted access to the best export, trade and commodity finance analysis available.
Click here for information on the different packages available for you and your team
Exclusive subscriber-only content published last week:
Untied commodity lending: A critical ECA space
The rise of untied lending in the export finance market has been apparent in recent years. But, given the role metals and critical minerals are playing in accelerating energy transition, ECAs are upping support to the sector via royalty providers and by extending untied finance to traders....Read on here
Full bank syndicate revealed in Trafigura's $800m loan backed by Euler Hermes
The $800 million loan underwritten and arranged for commodity trader Trafigura by Societe Generale (SG) which has been guaranteed by the government of...Read on here
Year-end signing target for NEOM Green Hydrogen Project
The target for signing the project financing of the NEOM Green Hydrogen Project in Saudi Arabia is the end of 2022, according to sources familiar with...Read on here
Uzbekistan invites EOI for student housing project
Uzbekistan's Ministry of Higher Education has invited expressions of interest to construct a Som 75.508 billion ($9.66 million) student housing....Read on here
AIIB to approve $500mn for Yunnan airport upgrades
The Asian Infrastructure Investment Bank (AIIB) is expected to approve a $500 million loan to finance upgrades to the Yunnan Kunming Changshui green...Read on here
Amunet Wind nearing financial close
The 500MW Amunet Wind onshore wind project in Egypt is nearing financial close.Sponsored by AMEA Power (60%) and Sumitomo (40%), the c.$709 million...Read on here
Rabigh 4 IWP out to banks
The Rabigh 4 independent water project (IWP) is out to banks, according to a source familiar with the matter.A request for proposals (RfP) was issued....Read on here
Phillipines tenders water supply PPP
The government of the Philippines has received responses from 14 companies for a water supply PPP in northeastern Luzon after sounding out market...Read on here
ADB shortlists consultants for Solomon solar scheme
ADB has shortlisted consultants to undergo project preparation for a sustainable solar development investment programme in the Solomon....Read on here
Financial close expected imminently on Canadian hydrogen project
World Energy's GH2 project in Canada, the Nujio'qonik project, is expected to reach financial close in the next few weeks, according to a.....Read on here
Ras Laffan out to banks by year-end
The financing of the Ras Laffan petrochemicals project in Qatar is expected to be out to banks later in 2022, according to a source familiar with the.....Read on here
IFC considering Syrdarya II CCGT loan
The IFC is considering providing a $70 million direct loan for the $950 million 1.6GW Syrdarya II CCGT project in Uzbekistan. IFC advised the Uzbek....Read on here
Jamaica appoints IFC for highway advisory
The IFC has been selected by the government of Jamaica to advise on its north coast highway development P3 project. The government recently signed a....Read on here