Expert opinion
09 November 2022
TXF Geneva: Commodity finance and natural resources
In:
Agri/Soft Commodities, Metals and Mining, Other
Region:
Middle East & Africa, Americas, Asia-Pacific, Europe
This week the who's who of the commodity trade finance industry gather at TXF Geneva to discuss a market facing significant economic and geopolitical headwinds - but also ample opportunity for growth next year.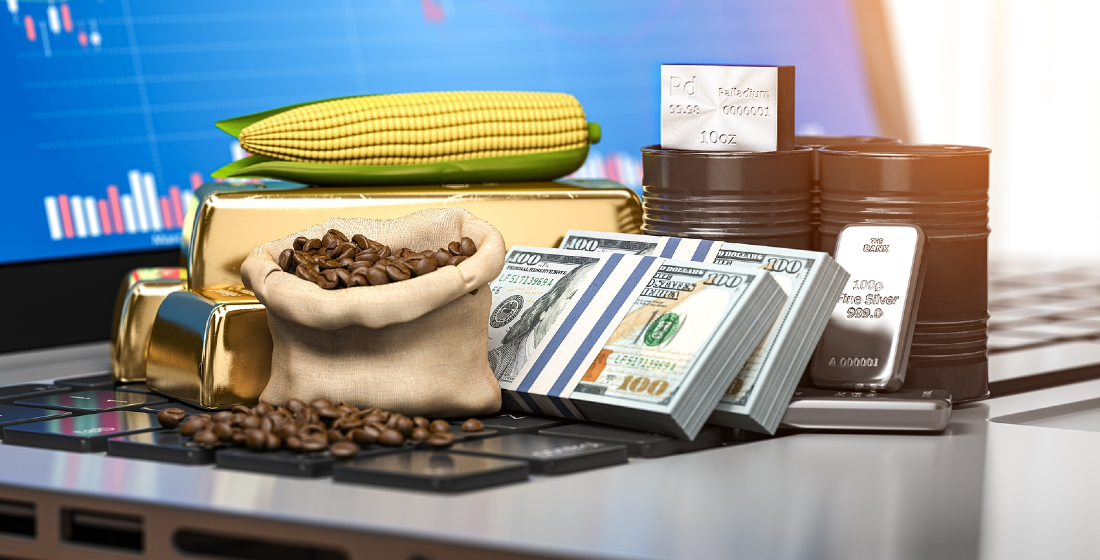 The commodity trade finance market has been depressed in 2022 so far, according to TXF Intelligence. With Russian producers and traders being indefinitely removed from the global funding mix due to US and EU sanctions in the wake of Russia's war in Ukraine; and the flight to credit quality by international banks; and the exit of some of the most active bulge-bracket European banks from the sector, the subdued figures come as no surprise.
But given the strengthening impetus behind energy transition — with the term now an indelible catchphrase among policymakers, banks and traders — there is momentum for less traditionally ESG compliant sectors like metals and mining and LNG to mushroom. After all, nothing accelerates technological advancement like war. The debate around gas being a transitional fuel has been settled and future-facing commodities such as copper, nickel and lithium are key to battery manufacturing and in turn green transition.
The dawn of a new world energy order will provide ample opportunity for export credit agency (ECA) support to be extended to the sector too. ECA debt has emerged as a useful instrument in commodity-linked corporates' financial toolkits: with Trafigura tapping Euler Hermes for a $800 million untied facility to complement its annual $2.4 billion RCF signed last month.
That's why this year's TXF Geneva conference, which blends both commodity trade finance with discussion around natural resources, is a blockbuster event from 10-11 November at Hotel President Wilson. From the rise of alternative financiers to small ticket traders, there is something for everyone at the ultimate gathering of the who's who of the commodity finance industry.
And to garner some pre-event intelligence, we have put together a pre-conference interview between TXF's content producer Aife Howse and Melinda Moore, CEO, Vinca Technologies. The interview outlines the latest supply chain disruption in the metals and mining industry and how this could affect the ESG agenda. Once you have secured your place, the session will be accessible on our bespoke event platform.
Corporates, now is your last chance to attend the event with only five limited complimentary passes left for traders and producers. Please email marketing@txfmedia.com to register your interest.
Become a subscriber today for unrestricted access to the best export, trade and commodity finance analysis available.
Click here for information on the different packages available for you and your team
Exclusive subscriber-only content published last week:
Implications for commodity trade sector as UniCredit loses $37m claim against Glencore in Singapore
A landmark decision in the recent Singaporean court case UniCredit vs Glencore is likely to see banks tighten financing for commodity traders and insurers insisting on onerous terms. It is also likely to influence decisions on whether other similar outstanding cases will proceed to court....Read on here
ADB approves $43m grant for Tajikistan road
ADB has approved a $43.2 million grant financing to rehabilitate a road in southern Tajikistan. The additional grant will rehabilitate a 40km section...Read on here
Gujarat renewables scheme garners IREDA support
Toronto-headquartered AMP Energy is developing a 44.1MW group captive wind-solar project on the western coast of India, with Indian Renewable Energy...Read on here
ADB progresses Fiji healthcare advisory tender
ADB has shortlisted prospective advisers to respond to RFPs for assisting with the pre-development of potential joint ventures in Fiji's....Read on here
Northvolt versus Britishvolt: A tale of two deals
In November 2020, Northvolt – a joint venture between Volkswagen, Goldman Sachs, BMW, AMF, Folksam and IMAS Foundation – reached financial...Read on here
IDB Invest prepare $60m loan for Costa Rica renewables
US-based development finance institution IDB Invest is in the process of assembling an up to $60 million debt package for Colombian bank, Banco...Read on here
AMEA Power approaches financial close for Metbassta solar deal
Emirati renewables developer AMEA Power is well into the project financing phase for its $100 million, 100MW Metbassta solar independent power project...Read on here
Brazil prisons PPP concession auction in December
Brazil's Santa Catarina state will, on 20 December, auction a BRL250 million ($48 million) public-private partnership concession to build and...Read on here