Expert opinion
07 December 2022
The Power of 10: Talking transition
Region:
Middle East & Africa, Americas, Asia-Pacific, Europe
TXF's Perfect 10 Awards recognise the best and brightest in export and commodities finance worldwide, and submissions are now open. Submit your deals by 16 January, and they will be considered by both the TXF Intelligence team and the broader market for recognition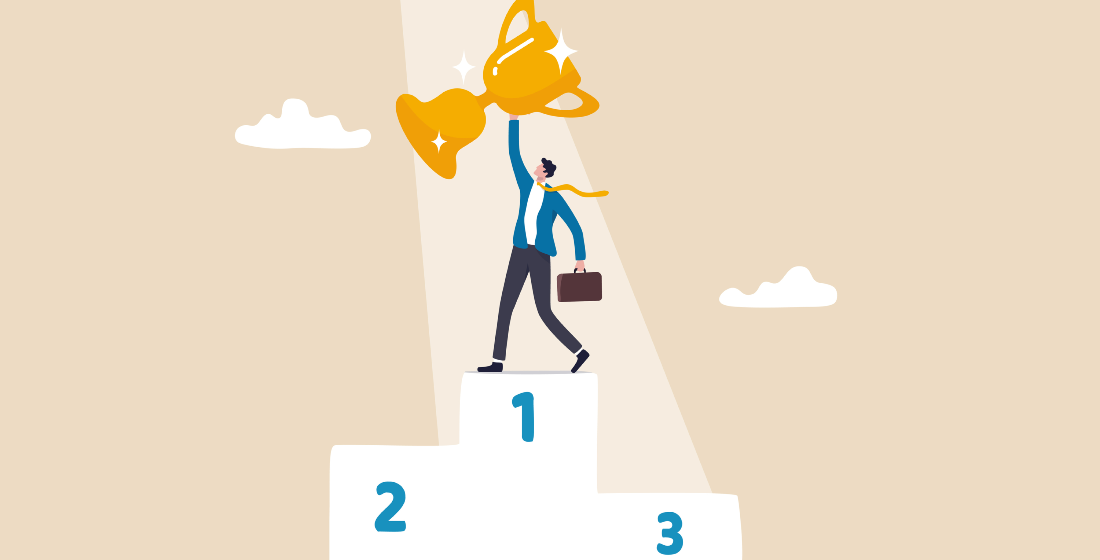 We've compiled a comprehensive document, guiding you through awards submission step-by-step, which you can download here.
It is important that you submit your most promising deals as soon as you can, to give them the best chance of being reviewed and awarded and you can download the submission form here. If you require more information or any assistance please email at submissions@tagmydeals.com.
The best awards not only demonstrate innovation and effort, and they don't just provide the best solution for a producer, exporter or consumer. The best deals move the conversation in commodities and export finance market forward and open lenders' eyes to new ways of doing business.
The financing that National Grid closed for its Viking Link interconnector project attracted comfortably the largest number of votes of any deal that was up for consideration for a Perfect 10 Award in 2020.
There are some standard reasons for that high vote count - 2020 levels of activity were very subdued and the Viking deal comprised two large ECA facilities.
But the deal really did point the way for how export finance is likely to evolve over the next ten years. ECA-related business can be very carbon-intensive. Think of big-ticket oil & gas, aviation and cruise ship transactions. Viking points to a future where ECAs can be mobilised to support the decarbonisation of the electricity sectors across the world.
Viking consisted of a $488 million financing covered by SACE, with SIMEST providing CIRR hedging and BNP Paribas and HSBC as lenders, and $255 million from Euler Hermes. The financing was National Grid's debut green loan, and was a rare chance for two ECAs, and particularly those two ECAs, to collaborate on a green project.
Viking is a 1,400MW, 765km electricity connector running between the UK and Denmark across the North Sea. The project is a joint venture between National Grid, the UK-listed operator of the UK's high-voltage transmission network, and Denmark's state-owned grid operator, Energinet. Energinet has adopted a slightly different financing strategy to fund its share of construction, closing on a €134 million initial loan with the NIB at around the same time as National Grid's ECA package.
Nearly two and a half years on from the close on the ECA package, construction is still proceeding on schedule, with completion destined for a December 2023 completion date. Energinet closed a follow-on financing in March of this year, a DKr1.5 billion (€201 million) 10-year loan, again from the NIB.
What's also changed since then is the interest of the export finance community in discussing the energy transition. ECAs have had some experience in onshore and offshore wind, but transmission, hydrogen and batteries all offer huge opportunities for higher volumes of ECA-backed debt - all of it with green labelling.
National Grid is also potentially out to banks in the medium term with another large decarbonisation project. It has started consultations on the Humber Low Carbon Pipelines project. This would be a 120km twin carbon dioxide and hydrogen pipelines running through northern England between major industrial users and emitters and out to storage formations in the North Sea.
The exact route and commercial framework for the project have yet to be set in stone, but the project would be an obvious candidate for a follow-on green financing. Judging from the reception that Viking received, the project should receive keen terms and a strong reception.
If you would like to learn more about TXF's Perfect 10 Awards, please get in touch.
Become a subscriber today for unrestricted access to the best export, trade and commodity finance analysis available.
Click here for information on the different packages available for you and your team
Exclusive subscriber-only content published last week:
Harding on supply chain pressures and the weaponization of trade
TXF CEO Dan Sheriff caught up with Rebecca Harding, the independent trade analyst and CEO of Coriolis Technologies to discuss the bifurcation of supply chains between east and west, as well as the reality-checks that have been delivered by the Russia-Ukraine war....Read on here
Euler Hermes' Baum on upping green export finance
Thomas Baum, Head of Underwriting and Risk Management at Euler Hermes, spoke with TXF CEO Dan Sheriff at the Dealmakers event in Berlin. They discuss the balance between generating opportunities for green projects and transforming Germany's traditional industries....Read on here
Connecting the dots: How data can supercharge sustainable trade
Sustainability in trade has become a topic of crucial importance for all stakeholders, from financiers and multinational corporations to SME suppliers in emerging markets. New developments are enabling a greater understanding of the environmental, social and governance risks in the world's supply chains. But translating this into action means harnessing data in new – and better – ways...Read on here
Responsible commodities sourcing – not just an issue for the LME
The LME has decided not to ban Russian metals. Is it the right move or tacit recognition that the pressures on commodities markets spawned by war, growing demand for energy transition materials and ESG compliance are becoming increasingly irreconcilable?...Read on here
GKB Venture's Harkins on Africa's healthy ECA pipeline
Ed Harkins, managing director of GKB Ventures, spoke to TXF at the Berlin Dealmakers event. With activity in African markets on the rise, foreign investment will be required to develop the agricultural and social infrastructure that could unlock the continent's potential....Read on here
The sugar market: pitfalls in supply lie ahead
The sugar market is suffering from a decade of underinvestment, despite growing consumption of sugar as both a food and a fuel. With fresh sources in limited supply, prices are set to rise....Read on here
LMA reveals results of its members' survey for syndicated loans in 2023
The Loan Market Association (LMA) has released the results of its annual members' survey for 2022 which reveals, among other key issues, that...Read on here
Latest AIMA report shows private credit is expanding
The Alternative Investment Management Association's (AIMA) latest report 'Financing the Economy 2022' reveals that the trillion...Read on here
GPG looking to refinance Berrybank 2 project
Global Power Generation (GPG) – a joint venture between Naturgy (75%) and Kuwait Investment Authority (25%) – is said to be looking to...Read on here
Attiki Odos RFPs expected January
RFPs are expected to be issued by end of January 2023 to the eight selected bidders for the 25-year Attiki Odos Motorway concession in Greece...Read on here
Cargill closes $1.5bn RCF refinancing
Global agri trader Cargill sealed a $1.5 billion RCF refinancing on October 14. The deal comprises a single 364-day tranche. JP Morgan, Citibank, Bank...Read on here
AMEA signs DFI/ECA-backed debt for Abydos and Amunet projects
AMEA Power has signed on the debt financing for its Amunet wind and Abydos solar PV projects in Egypt. The greenfield projects have a total capacity...Read on here
Project financings in progress for NEOM construction villages
Project financings are under way for construction worker accommodation for the NEOM megacity in Saudi Arabia. A total of twelve to thirteen...Read on here
Maldives invites lenders for battery energy storage project
The Maldives Ministry of Environment, Climate Change and Technology has invited local and international companies and lenders to participate in...Read on here
Phillipines geothermal scheme mulls feasibility study advisory
Filipino power producer Energy Development (EDC) is mulling over an American consultant to conduct a feasibility study on the 50MW Amacan geothermal...Read on here
More details on GIP's Atlas acquisition debt
More details have emerged on the debt financing that partially backed Global Infrastructure Partners (GIP) acquisition of Atlas Renewable Energy from...Read on here
More details on MIGA-covered loan to Findeter development bank
MIGA has issued a guarantee to JPMorgan for COP877 billion ($201 million) to cover a loan to Findeter, a development bank majority owned by the...Read on here
Panama to launch highway PPP tender Q1 2023
Panama will tender its first highway PPP, Panamericana Este, in Q1 2023.The highway's development cost is estimated at around $240 million with....Read on here
Mozambique launches 60MW renewables tender
Mozambique's Energy Regulatory Authority (ARENE) has launched a tender for two solar independent power projects. The two projects are the 30MW...Read on here
Petron out to banks for attractively priced term loan
Philippine oil company Petron Corporation, the largest oil refining firm in the country, is testing bank appetite with a $550 million five-year term...Read on here