Expert opinion, Perspective
16 December 2022
Trade Finance TV: 2022 – year of the black swan
As 2022 draws to a close, and the spectre of recession in 2023 looms, what can we make of the Black Swan events that shaped the past 12 months? Watch the latest episode of Trade Finance TV here now.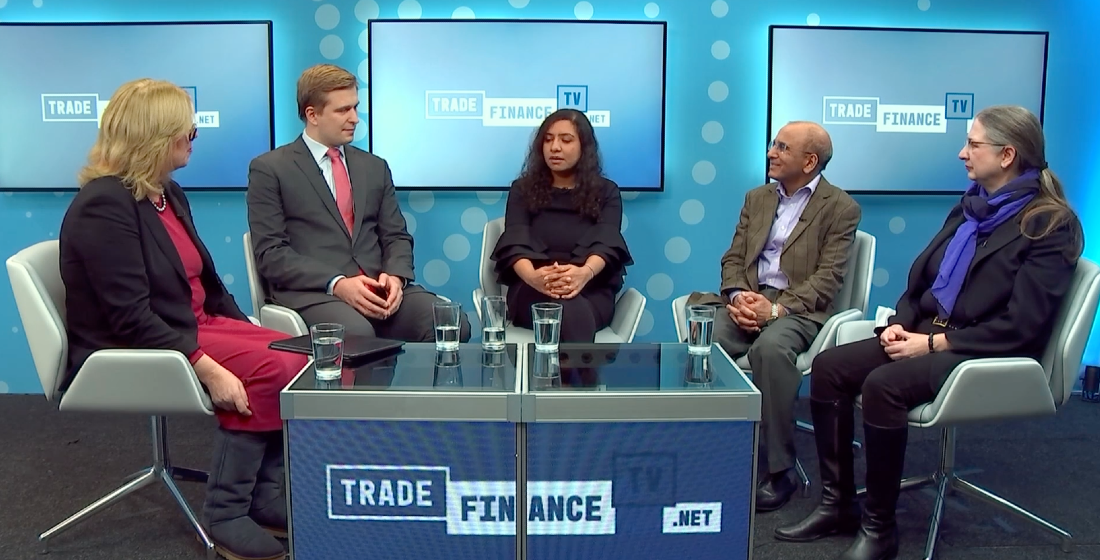 Just as we were getting back to a new normal after Covid-19, the Russia-Ukraine crisis unfolded, with profound effects on energy markets.
"Trade flows have changed because of a ban on Russian oil and also sanctions," opens analyst Ehsan Ul-Haq in our panel discussion. "Europe has been dependent on Russian supply."
We've seen the global supply disruptions from Covid, the Russia-Ukraine conflict and US-China tech frictions adding to a more complicated trade and supply picture, adds economist Peter Sidorov.
This year has been pivotal for trade finance, reflects banker Sapna Sapra, as "we have seen a lot of focus on energy security – look at the US$3bn Trafigura deal. We have also noted a lot of activity between banks and export credit agencies in ESG and transition financing."
Tune in to hear more from our expects as they look back an extraordinary year
Participants

Ehsan Ul Haq, Oil Analyst at Refinitiv (part of LSEG)
Sapna Sapra, Head of Structured Trade and Export Finance UK, Deutsche Bank
Peter Sidorov, Senior Europe and Russia Economist, Deutsche Bank
Co-presenters

Katharine Morton, Head of Trade, Treasury and Risk, TXF Media Ltd
Clarissa Dann, Editorial Director, Deutsche Bank AG