Expert opinion
22 March 2023
African renewable energy market gets massive boost
Region:
Middle East & Africa
Strategic acquisition of Lekela Power by Infinity Group allows for economies of scale and potentially a massive boost for renewable energy projects across African continent.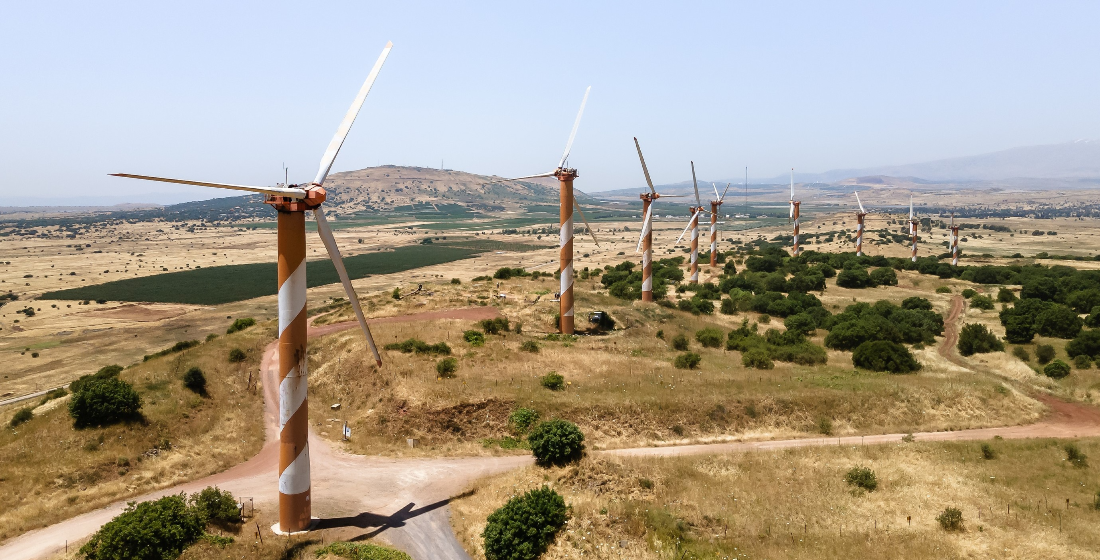 The announcement at the beginning of this week that Infinity Power had completed the acquisition of 100% of renewable energy company Lekela Power is good news for the sector across Africa, a continent which, perhaps unsurprisingly, has to date been relatively slow to get larger scale renewable energy projects off the ground.
The hope is that this strategic corporate consolidation will provide increased impetus for not only more projects, but allow for greater economies of scale within some of the continent's 54 countries where there are proper frameworks in place to develop in particular solar and wind projects.
Infinity Power Holdings BV is a joint venture between Egypt's Infinity Group and Abu Dhabi-based Masdar, and with this acquisition of the entire shareholding of Lekela Power it now becomes the largest renewable energy company on the African continent. This acquisition deal is also believed to be the largest renewable energy deal to date within Africa.
Other key stakeholders in Infinity include Africa Finance Corporation (AFC) and the European Bank for Reconstruction and Development (EBRD). In terms of scaling up, this will be important going forward. Lekela currently operates 1GW of wind power projects in South Africa, Egypt and Senegal - the largest portfolio of operating renewable assets across the continent, and it also has a 1.8GW project pipeline, which are in various stages of development.
The acquisition finance was structured by mandated lead arrangers and lenders Absa Bank Limited and the Mauritius Commercial Bank. Buyer of record is Infinity Renewables Energy BV (a 100% subsidiary of Infinity Power Holdings). None of the parties have yet revealed the overall cost of the transaction, which was funded through equity investment from shareholders and debt. However, it is understood that the acquisition transaction is valued at an enterprise value of approximately $1.5 billion. Cantor Fitzgerald, Absa, Norton Rose Fulbright, Al Kamel Law, Ernst & Young and AFRY advised Infinity Power on the transaction.
Law firm Bracewell (UK) acted as international counsel to the lenders. The firm notes that: "This was a unique and innovative financing that combined project, acquisition and structurally subordinated holdco finance structures with South African rand and dollar denominated debt, and a portfolio of companies and assets located in South Africa, Egypt, Senegal, Mauritius and the Netherlands."
London partner Tom Jamieson, who co-led Bracewell's team on this financing, added: "We are delighted to have worked with the lenders and sponsors on what is undoubtedly a landmark transaction for the African power sector." The structure of the deal is a first-of-kind transaction for the African renewables market.
Importantly, Jamieson also tells TXF: "This is a watershed moment: it marks a changing of the guard with a seismic shift from international to 'intra-African' investment in the power sector, coupled with the use of financing structures which have previously been limited to the more mature renewables markets."
Looking ahead
With the acquisition the operational portfolio of Infinity Power now stands at 1.3GW and overall the company says it has a strong project pipeline of 13.8GW. The company says this transaction delivers on Infinity Power's COP27 promise of being the fastest growing renewable energy company in Africa, and also describes itself as one of the world's fastest-growing clean energy companies.
Commenting on the acquisition, Mohamed Ismail Mansour, chairman of Infinity Power, said: "Having successfully finalised the Lekela acquisition, we will build upon this milestone to reach our target of installing and operating 2GW of greenfield projects by 2025. We continue to drive efforts that reduce carbon emissions, increase renewable energy sources, and develop efficient energy solutions for the entire region, in order to achieve our vision of providing clean, reliable and affordable electricity access to people in underserved communities across Africa."
Nayer Fouad, CEO at Infinity Power, also stated: "The acquisition has the potential to bring much needed stability in power supply to African countries that are facing energy insecurity. This is a major step forward for Africa's future, and a significant move in enabling the shift towards sustainable energy, providing a more stable and secure source of power for its citizens."
Pointing to the potential of enhanced economic development, Mohamed Jameel Al Ramahi, CEO, Masdar, noted: "This landmark acquisition of Lekela Power will position our Infinity Power joint venture as the market leader in Africa, and is also recognition of the continent's tremendous renewable energy potential. Greater access to clean energy will enable African nations to develop their economies sustainably while meeting their climate objectives – in alignment with COP28's goal of delivering inclusive climate progress."
While Chris Antonopoulos, CEO of Lekela, added: "We can already see that the backing of Lekela's new investors, Infinity Power, will make our next chapter an exciting one. We remain committed to delivering clean, reliable power for communities and countries across Africa. To do this we are growing our pipeline, exploring new technologies and will continue to create positive impact for the communities where we operate.
According to the International Renewable Energy Agency (IRENA), Africa's installed renewable energy capacity is set to grow from 54GW in 2020 to more than 530GW by 2040, with solar PV growing to 340GW, and wind rising to 90GW. Increasing renewable energy resources will also drive energy access, with almost half of Africa's population still without access to basic electricity.
As noted above, the backing of multilateral investors AFC and EBRD in Infinity Group will be increasingly important as the company strives to deliver planned projects. And, it will be an important element for other investors – whether banks, ECAs or private investors - coming in with additional finance on specific projects.
Samaila Zubairu, president & CEO of AFC, commented: "In order to address Africa's energy crisis in a sustainable and climate responsible manner, the African private and public sectors must work in collaboration with global strategic partners, and the recent acquisition of the largest renewable energy asset in Africa is a significant milestone towards this goal."
He also added: "With this acquisition, we emphasise the importance of utilising steady and affordable power from abundant natural sources to drive a quantum leap in both the scale and diversity of energy solutions. This achievement positions AFC, working with our partners, to establish a 3GW renewable energy platform, accelerate Africa's instrumental role in reaching global net zero, and build the foundations upon which value addition, industrialization and economic growth on the continent will emerge."
Nandita Parshad, managing director of the Sustainable Infrastructure Group, EBRD, said: "EBRD is proud to be part of this strategic transaction, which is expected to unlock growth opportunities in Egypt and beyond. The acquisition of Lekela Power marks a significant milestone for Infinity Group, paving the way for the company to capture ample opportunities in the energy space in Africa, delivering clean and sustainable energy to the continent."
Become a subscriber today for unrestricted access to the best export, trade and commodity finance analysis available.
Click here for information on the different packages available for you and your team
Exclusive subscriber-only content published last week:
Keynote: Stamatopoulos on getting the new Greek ECA on the move
TXF catches up with Gregory Stamatopoulos, CEO, Export Credit Greece (ECG) and finds out how he's putting plans into action for Greek exporters....Read on here
Masdar and Acwa's Stans stampede
The Stans are beginning to look like a renewables double-act for Masdar and ACWA Power, with a host of utility-scale project agreements signed across the region over the past few months....Read on here
The impact of trade technology in banking: Essential update
Thursday 30 March | 9am EDT | 2pm BST. Join our virtual panel, supported by CGI, as experts discuss the state of play in bank trade technology and why it is important right now. Register for your free place....Read on here
Inal Henry and Khetha Rantao form ReagaInfra Capital
Bankers Inal Henry and Khetha Rantao have formed ReagaInfra Capital, an energy and infrastructure advisory firm with a focus on sub-Saharan Africa....Read on here
Laos cross-border wind financing priced
Sponsors of the 600MW Monsoon onshore wind power project in Laos signed a $693 million heavily DFI-backed financing to fund the scheme this month....Read here
Silicon Valley Bank project finance flow significant
With SVB active in specialised lending for technology firms, the bank has financed significant deal flow across the renewables and power space in North America....Read on here
DRC-Zambia border post project out to banks
A DRC-Zambia border post project is currently out to the bank market....Read on here
IFC mulls green loan for Moroccan solar
Moroccan state-owned phosphate miner OCP's €159.2 million, 202MWp captive solar project in the north African state is out to the IFC for a €100 million green loan....Read on here
Brazilian street light PPP tenders due
The call for proposals for the second round of street lighting PPP projects across Brazil are expected imminently....Read on here
No more ECA debt in PLN's funding mix this year
Indonesia's state-owned PLN will not tap anymore ECA support to finance its project pipeline this year...Read on here
IFC proposes $500m co-financed debt for Pakistan's private sector
IFC is proposing an up to $500 million debt co-financing to support critical imports and related US dollar-denominated expenses of Pakistan's private sector....Read on here
AIIB to lend $300m to Turk Eximbank for emergency support
AIIB is proposing a $300 million two-component loan to support the reconstruction and restoration of earthquake-affected provinces in Turkey....Read on here