Perspective
03 April 2023
OECD announces landmark modernisation package for the Arrangement on export credits
Region:
Middle East & Africa, Americas, Asia-Pacific, Europe
The OECD reform package of the Arrangement on export credits will be a complete game changer for the export finance sector.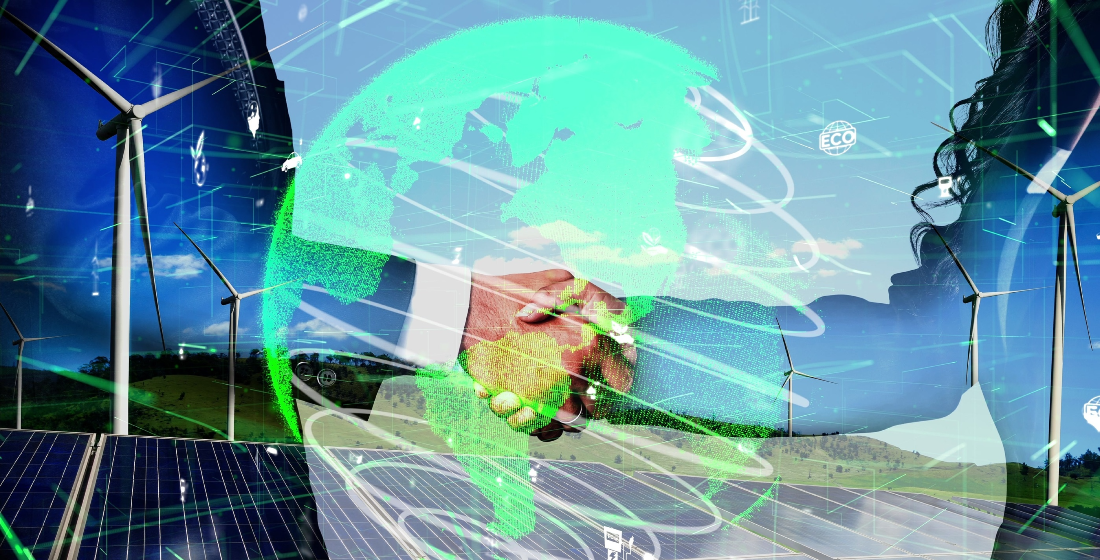 It has been a very long time in coming, but finally the Organisation for Economic Cooperation (OECD) has announced that there will be a fundamental reform package to the Arrangement on Officially Supported Export Credits (commonly known as 'the Arrangement', or 'the Consensus').
In a somewhat low-key initial announcement, the OECD put out a brief release stating: "On 31 March 2023, the participants to the Arrangement on Officially Supported Export Credits reached an agreement in principle to modernise the Arrangement, after several years of negotiations." Participants to the Arrangement are Australia, Canada, the European Union, Japan, South Korea, New Zealand, Norway, Switzerland, Turkey, the United Kingdom, and the United States.
The reform package release is wrapped in climate-conscious terminology, although it is clear that it is much broader in scope and will certainly improve flexibility in many social and infrastructural areas across the export finance spectrum.
As the OECD says: 'The aim of the agreement in principle is to make Arrangement financing flexible enough to better face challenges posed by the economic and financial needs of projects as well as the increasingly competitive landscape and to create further incentives for supporting a wider range of climate friendly and green transactions."
"The modernisation package agreed by participants to the Arrangement on Officially Supported Export Credits is a great milestone to help increase the impact of trade and finance flows on securing our climate objectives," OECD secretary-general Mathias Cormann said. "It will allow the scaling up and a better targeting of public and private finance to support climate-friendly investments and help us meet our global net zero emissions objective."
Specifically, the participants agreed in principle on the expansion of the scope of green or climate friendly projects eligible for longer repayment terms, ie eligible under the Climate Change Sector Understanding (CCSU), to those related to:
environmentally sustainable energy production,
C02 capture, storage, and transportation,
transmission, distribution and storage of energy,
clean hydrogen and ammonia,
low emissions manufacturing,
zero and low emissions transport, and
clean energy minerals and ores.
This is a particularly wide net and simplifies much of the market, although there are still many questions here. It is understood that the above does not include aircraft – but for instance, it may include some areas of cleaning up emissions within shipping for instance. Also, it is unclear as to whether under rail transport it will only be relevant for electric trains. In addition, some considerable clarifications will also be required under what is termed 'clean minerals and ores'.
TXF understands that the OECD will explain more detail in an announcement on 1 July. That announcement will also clarify some of the proposed changes to the CIRR, which were announced last year.
Extremely importantly, the OECD participants also decided to provide more flexible financing terms and conditions for projects eligible for the CCSU as well as for all other transactions supported according to the Arrangement by:
• increasing the maximum repayment term up to 22 years for CCSU-eligible projects and 15 years for most other projects;
• introducing further repayment flexibilities, and;
• adjusting the minimum premium rates for credit risk for longer repayment terms and obligors with a higher credit risk rating.
In addition to providing additional flexibilities, these changes will lead to a simplification of the Arrangement text through streamlined provisions, as well as a more robust transparency regime and review procedures.
Make no mistake, these are likely to be complete game changers for the export finance community, and are what many involved in export finance – commercial banks, export credit agencies (ECAs), sponsors, borrowers, exporters, governments, funds, investors etc - have been pushing for over a good number of years now. And it should ultimately also help in levelling up the so-called 'playing-field' with those countries operating outside the OECD Arrangement.
Speaking to TXF, Henri d' Ambrieres, principal of HDA Conseil in Paris, he informed TXF: "This is good news! We have been waiting a long time for this agreement and it has finally happened! It will simplify the existing text and hopefully make it shorter with less annexes! Durations are enlarged and terms of repayment will be more flexible! And last but not least, the list of sustainable projects will be enlarged and their maximum repayment period will increase from 18 to 22 years!"
Ralph Lerch, head of the export finance team at DZ Bank in Frankfurt, tells TXF: "The agreement on a modernisation of the arrangement is a strong signal that the OECD is still alive and relevant to support employment and competitiveness in the export oriented industries. It incentivises the transition of corporates in traditional sectors and opens the door further for innovative and green technologies!"
Let's just take a quick look at a couple of these changes – the increase of the maximum repayment term from 18 years to 22 years for CCSU-eligible projects, should see a real take-off for many stalled ECA-backed financing particularly in sectors such as water, sanitation and wind/solar projects. At the same time, the "15 years for most other projects" will be a major boost for many other social and infrastructural projects that have been stifled by short tenors.
The other key area of amendment as noted above is that of greater flexibility in repayments. This is expected to be reductions on premium particularly for deals with longer tenors. Again, further clarification can be expected in July.
The OECD says, these reforms is expected to come into effect later this year, once participants complete their formal internal decision-making processes and agree to the new Arrangement text.
Also speaking to TXF, Chris Mitman, co-chair of the ICC Export Finance Sustainability Working Group (ICC SWG), and head of export finance at Investec, said: "The changes announced by the OECD are welcome as they pave the way for export finance to play a much greater role in helping deliver the UN Sustainable Development Goals which is the primary focus of the ICC SWG."
He went on to tell TXF: "The extension of repayment terms and flattening of premia is particularly welcome as it improves affordability of green and social infrastructure in developing markets. The socio-economic impact of such infrastructure cannot be overstated - more affordable export financing terms for green and social infrastructure means the export finance market has the opportunity to play a role in delivering the long promised just and equitable transition for developing markets."
There is no doubt that the work of the ICC SWG, together with the landmark ICC SWG White Paper (and it's update this year) and the ICC Secretary General letter sent to the OECD late last year specifically addressing the urgent need for modernisation all played a large part in enabling these reforms of the Arrangement to come about..
The ICC SWG is comprised of 16 banks – namely: ANZ, BNPP, CACIB, Citi, Commerzbank, Deutsche Bank, DZ Bank, ING, Investec, JP Morgan, Lloyds Bank, MUFG, RMB, Santander, SMBC, Standard Chartered, and UniCredit along with Acre Impact Capital, and ICC.
Also see the article I wrote in February this year on the ICC SWG White Paper update: 'Progress within export finance on sustainability, but changes sorely needed on OECD Arrangement'
https://www.txfnews.com/articles/7503/Progress-within-export-finance-on-sustainability-but-changes-sorely-needed-on-OE
From the ECA side, in a comment posted online by Dutch ECA Atradius Dutch State Business, Ivo Habets, senior adviser, products and international relations, stated: "The modernisation package basically consists of two important changes. First of all, the more flexible and attractive terms for transactions that support the green transition will become available for many more product classes. For example, zero emission ships can benefit from these terms. Secondly, the rules for all transactions will become simpler, more attractive and more flexible.
He adds: "This really is a major breakthrough. I'm sure that Dutch exporters will be able to use these increased possibilities for green transactions with their state-of-the art technologies and products. Furthermore, that we are able to match conditions that fit the current practices on financial markets better should make our instrument considerably more attractive. And I suppose that these new conditions could help in re-establishing a level playing field with countries outside of the Arrangement."
As a final note here, one highly experienced export finance market observer told TXF: "This reform package is wonderful news. The world is changing and the OECD Consensus had to change with that. The message from many of the ECAs at the moment is that they want to find new ways to support the energy transition. By updating the Consensus to achieve longer tenors, and with repayment profiles of those loans better tailored to the cash flows, it is a really welcome development which means ECAs can properly really step up to playing their role in the transition."