A greener direction for UKEF?
In:
Oil & gas, Renewables
UKEF is ready for a reset with a new CEO in office and a new set of priorities, including a focus on opportunities for green exports. But how can ECAs ensure that their low-carbon investments are properly monitored?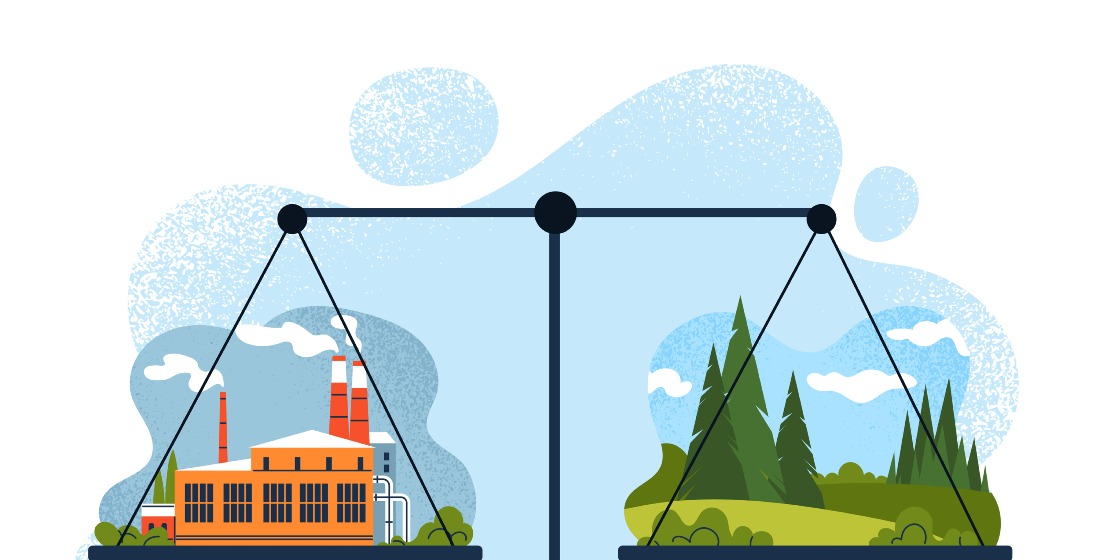 Changes are afoot at UK Export Finance (UKEF), with a new strategy announced for the year ahead. Lord Offord of Garvel, UK Minister for Exports, kicked off June 2023 by setting out the main priorities that will guide UKEF's strategy going forward in a letter to Tim Reid, who was recently appointed CEO of UKEF. These priorities are as follows:
1. Drive economic growth by supporting more UK exporters, helping [UKEF] meet the £1 trillion exports ambition set out in the UK government's Export Strategy.
2. Further improve quality of service to reach and attract UK exporters.
3. Maximise the real-world impact of UKEF's work on the government's objectives at home and overseas.
4. Ensure UKEF supports the outcomes of the government's new Integrated Review
The letter requests greater support for SMEs with a turnover of less than £10 million and greater accessibility through digitalisation. It also notes that 'UKEF should continue to proactively seek growth opportunities for green exports in low-carbon sectors'. The Integrated Review will ask UKEF to play a greater role in the UK's foreign policy strategy with defence exports and aid for the UK's critical minerals supply chain.
As the new CEO settles into his role, there is an opportunity for UKEF to reset and renew its policies in the face of a range of well-documented global challenges. It was in the aftermath of the 2008 financial crisis that UKEF truly reinvented itself as one of the world's most active and dynamic ECAs. In the last five years alone, a period that includes the economic fallout from the Covid-19 pandemic, TXF Intelligence has recorded 134 UKEF deals, across which its involvement amounted to $36.8 billion. This puts it inside the top four ECAs on TXF's database.
However, just a few weeks after the publication of Lord Offord's letter, the UN Conference on Trade and Development (UNCTAD) released figures showing that the value of the UK's goods and services exports increased by just 6% from 2012 to 2021, from £813 billion to £862.6 billion. Among the G7 countries only Japan recorded lower figures. By contrast, Germany increased its exports by 22.7%.
Of course, this is not a judgement on UKEF's performance in that period and as the TXF data shows, it compares favourably to its counterparts in terms of the number of deals done. UKEF cannot be held accountable for macro-economic conditions or political upheaval. However, it is a report that will sharpen focus in light of that first priority: to achieve exports of £1 trillion.
The third resolution also looks shaky in light of a recent story in the Guardian newspaper, which questions the efficacy of UKEF's green transition guarantee. The policy was introduced in August 2021 to support loans for businesses in hard-to-abate sectors that are making clear efforts to reduce their carbon emissions. The first guarantee that was issued under the scheme was a £430 million loan to Wood Group, the international engineering firm. According to UKEF's announcement of the transaction, the loan was intended to provide 'critical working capital for deployment in clean growth projects around the world and additional funds for Wood's research and development in clean growth sectors'.
According to the Guardian's analysis of Wood Group's financial results, the firm's oil and gas portfolio grew by 17% to $3 billion after the loan was issued. In this time, Wood Group's work in renewables, hydrogen and carbon capture fell by 35% as a percentage of revenue, it sold off its in-house environmental consulting unit, and an investor statement commented that 'the difference [in the firm's portfolio] mainly relates to the removal of EPC opportunities across renewables, in line with our new risk appetite and strategy'.
UKEF has stated that the transition guarantee is linked to specific environmental targets that must be met over the course of the five-year tenor. Failure to meet these objectives will result in a penalty on the pricing of the loan. Crisil, an independent subsidiary of S&P Global, acted as a third-party consultant to assess the targets, but not to measure the company's progress in meeting them. It is not yet known whether Wood Group has failed to meet the targets set out as part of the loan. TXF has approached UKEF for comment.
ESG-linked loans are relatively rare in the global export finance market. Green loans are increasingly common, but facilities that link pricing to specific performance indicators are more often seen in the world of commodity trade finance. The product has, at times, been criticised for its opacity; companies can be accused of avoiding scrutiny by hiding their performance or setting targets that would have been achieved anyway.
In the years since this loan was announced, the macro-economic context has once again changed. Russia's invasion of Ukraine prompted many firms and countries to revise their transition plans to preserve energy security in the short term. Wood Group is certainly not alone in renewing its involvement in a number of fossil fuel projects. As recently as November 2022, the Export Finance for Future Coalition (E3F), a group that the UK is party to, was accused of watering down its commitment to end international public financing for fossil fuels by failing to agree a common implementation strategy. Additionally, UKEF has retained its exposure to large fossil fuel projects such as the $20 billion Mozambique LNG project.
Yet the Wood Group case is not just a question of whether or not ECAs should be supporting fossil fuel projects. A successful energy transition cannot create new infrastructure for everything. It must make existing assets better too. In theory, the ESG-linked transition guarantee is a strong tool to accomplish this. But the ability of ECAs such as UKEF to enforce accountability and transparency surrounding sustainability commitments from borrowers is a complex issue.
Regardless of whether or not Wood Group has met the environmental targets of the loan, either the penalties for failing to meet these targets or the targets themselves appear to be lenient enough to allow Wood Group to embark on what is seemingly an expansion of its oil and gas portfolio. Additionally, it is not yet known if Wood Group's progress in meeting the environmental targets has been independently verified.
The "transition" label is a dangerous one. It affords a company time and space to make important changes while maintaining its revenue streams, but it is contingent on those changes taking place. In the absence of rigorous measurements, ECAs may find it increasingly difficult to ensure that their support is being earned.
The EU Commission has now proposed changes to the European Sustainability Reporting Standards that will relax the burden on companies to record key ESG metrics. It is aimed at SMEs that would otherwise struggle to complete the due diligence associated with sustainability, and many have praised the Commission for considering the needs of local businesses. To others, this is yet another sign that mitigating climate change has been set to one side in the name of short-term interests.
UKEF's resolutions were only announced recently and it will take time before its commitment to them can truly be evaluated. But a £50 million ($63.4 million) deal with Wrightbus for a new generation of hydrogen-powered buses represents a step in a greener direction.
Become a subscriber today for unrestricted access to the best export, trade and commodity finance analysis available.
Click here for information on the different packages available for you and your team
Exclusive subscriber-only content published last week:
Bursak moves to WTW from LiquidX
Alex Bursak has joined WTW in Singapore as its multinational trade credit leader for Asia Pacific.
Alastair Northway joins JP Morgan energy unit
Alastair Northway has joined JP Morgan as Global Business Development Lead for Energy, Power, Renewables, Metals and Mining.
AIIB tenders out Bangladeshi road upgrades
The government of Bangladesh and the AIIB will jointly finance the improvement of the Sylhet-Tamabil road via two separate projects in Bangladesh.
Pertamina nears signing on Balikpapan debt
Pertamina is set to sign a $3.1 billion ECA-backed loan to finance the upgrade of its Balikpapan refinery in East Kalimantan imminently.
ACS approaches financial close for Ecuador wind farm
The Spanish construction firm ACS Group is aiming to reach financial close by the end of the year for the Villonaco II and III wind projects in Ecuador.
China Exim backs Indonesian smart meter deal
The $150 million financing backing the development of State Grid Corporation of China's smart meter PPP in Indonesia reached financial close in April.
TXF Commodity Finance Deals of the Year for 2022: Shining through!
It was a tough time in 2022 for those involved in financing new commodity deals. But despite all the adversity and myriad challenges, some excellent deals were concluded. Here, we list the TXF winning 10 Commodity Finance Deals of the Year for 2022.