ECA debt volumes up in 2023 – so far
The ECA-backed debt market has witnessed depressed volumes since the turn of the decade amid the economic bulldozer of the pandemic and ominous energy security clouds hanging over Europe. But the uptick in Q1 2023 volumes has provided a bellwether for ECA business growth.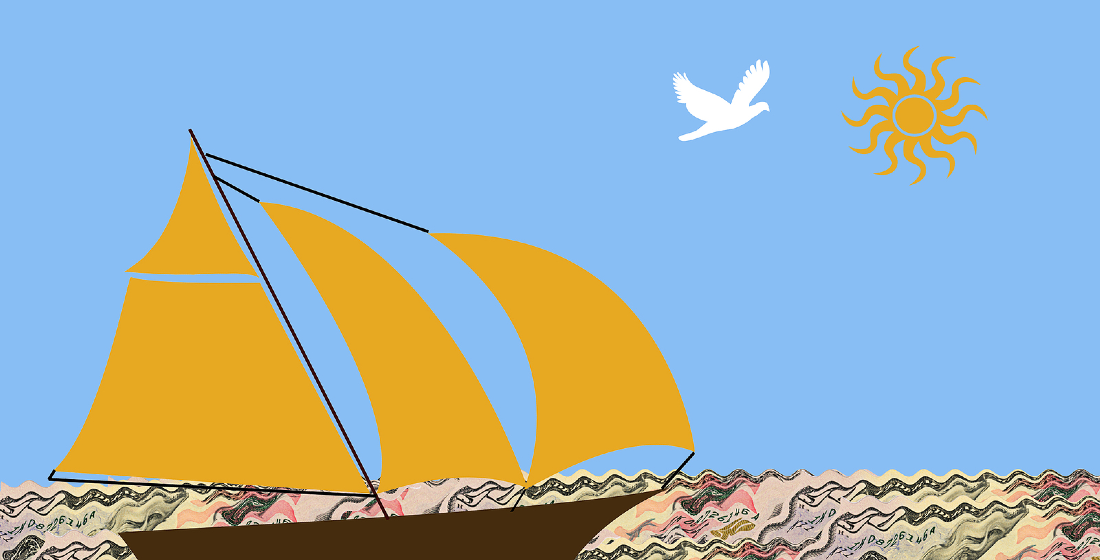 ECA-backed business is getting back to pre-pandemic deal volumes – albeit slowly. The volume of export finance transactions in Q1 2023 was significantly more buoyant compared to recent years. According to TXF Intelligence, in Q1, overall global ECA debt volumes totalled $29 billion – a year-on-year uplift of over $14 billion compared to Q1 2022 ($14.9 billion) and Q1 2021 ($16.1 billion).
The uptick in deal flow and volumes is expected to continue this year with a raft of export credits due to cross the financial line in H2, including one big-ticket project financing. From metals and mining deals in LatAm and the slow return of the cruise ship sector, to Korean offshore oil tankers and telecoms transactions, to African social infrastructure deals and defence contracts, there's a multitude of active sectors and regions driving those volumes.
The recently depressed deal flow and volumes had been partly symptomatic of the pandemic and war in Ukraine which spawned a heightened risk perception around extending new export credits. Many emerging market buyers had since struggled to drum up the 15% down payment traditionally needed for an export financing given the stagnation of the private insurance market during the Covid crisis. But private insurance market capacity is increasing and the appetite for ECA debt is returning.
Some active borrowers have returned to the market to help drive the volumes of 2023. For instance, Reliance Industries via Reliance Jio Infocomm – historically a serial user of ECA-backed debt – is back in the market after a two-year hiatus closing a $2.15 billion EKN-covered loan to back the financing of telecoms equipment from Ericsson in March this year.
Reliance Jio is also in talks to raise a loan for about $1.6 billion to fund the purchase of equipment from Nokia, with financial close due by year-end. Banks involved include Citigroup, HSBC, and JPMorgan Chase. The loan will likely have a maturity of as much as 15 years and will be priced over the Secured Overnight Financing Rate (Sofr). Finland's ECA, Finnvera, is expected to issue guarantees covering the majority of the loan. As the deal has not yet been finalised, the lineup of banks and the terms may still change.
Reliance Industries is also out to banks and ECAs to finance the procurement of a Floating Production Storage and Offloading (FPSO) vessel from a Korean shipbuilder, Samsung Heavy Industries. Mandates are due this summer with financial close expected by year-end. The debt package is around $700 million with a tenor of under 10 years, and Kexim is expected to support the deal with a pool of international and Korean banks.
Over in Africa, Angola's Ministry of Finance signed a €1.29 billion (about $1.4 billion) Euler Hermes-backed loan to back construction of PV electricity distribution infrastructure last month. And there's a handful of Ghanian MoF social infrastructure deals due – despite Ghana teetering on the edge of a sovereign default (EKN, ECIC and SACE are heavily exposed); while Senegal's Ministry of Economy, Planning and International Cooperation is out to banks and ECAs to finance the development of its energy transportation and distribution network expansion. Senegal is no stranger to ECA debt and has, again, opted to tap Bpifrance for support in a deal expected to echo precedents in such transactions.
On the project finance front, the $2.9 billion ECA-covered loan to back ChemOne Group's Pengerang Energy Complex project in Malaysia is now expected to close in the second half of this year. The majority of banks have been mandated with European and Chinese banks splitting large portions of the debt. SACE, Euler Hermes, CESCE and US Exim are all involved. The uncovered local bank debt portion continues to be the final piece of the funding puzzle, with bank commitments at $2.8 billion. ECAs will cover 90% of the total financing while banks from Thailand, Malaysia, and the Philippines have been mandated for the local portion.
Another sector poised to balloon is defence. Poland's Ministry of Finance, for example, is tapping Kexim and K-Sure to cover a $20 billion deal to finance the procurement of defence equipment, in a deal said to be the largest arms export in Korean history.
A mix of European, Japanese, and Korean banks are said to be involved in discussions, including BNP Paribas, SMBC, Santander, MUFG, Mizuho, and Credit Agricole. Financial close is due this year. Poland is seeking to bolster its military readiness in light of Russia's invasion of Ukraine and it comes as no surprise the increase in global defence volumes – particularly in Europe – will continue apace.
Become a subscriber today for unrestricted access to the best export, trade and commodity finance analysis available.
Click here for information on the different packages available for you and your team
Exclusive subscriber-only content published last week:
ECAs poised to rescue world's largest biomass plant
ECA-backed lenders to the world's largest biomass power station in Teeside, England, are poised to inject £80 million of rescue financing into the project.
From the post-global financial crisis recovery and the run on the euro to the Arab Spring and Brexit, to the Covid-19 pandemic and war in Ukraine, the export finance community has shouldered significant support across key industries and regions to drive tangible economic growth over the past ten years.
ECIC provides cover for Letseng Diamonds project in Lesotho
Export Credit Insurance Corporation of South Africa (ECIC) has provided insurance for a project encompassing the design, construction, installation, and commissioning of a replacement primary crushing area for Letseng Diamonds in Lesotho.
Milestone DRC distributed solar project to close next year
The milestone Moyi Power distributed solar project in the Democratic Republic of Congo is expected to complete its feasibility study next week with financial close expected in a year.
EU publishes framework strategy on export credits
The EU has published a feasibility study on an EU strategy on export credits. It follows on from the 2021 EU Trade Policy Review, which recommended further study into the bloc's export strategy.
Formosa 3 to be tendered to banks in late June/early July
The first phase of the Formosa 3 offshore wind farm in Taiwan is set to begin with the deal being brought to banks in the coming weeks.
More details emerge on €42m landmark solar PV and BESS project in Senegal
The Emerging Africa Infrastructure Fund (EAIF) and FMO have provided senior secured loans to fund development of the first project-financed solar PV plant and battery energy storage system (BESS) in West Africa.