Bpifrance to launch guarantee fund for renewable offtakes
France's ECA Bpifrance is poised to launch a guarantee offering to boost the adoption of corporate power purchase agreements to lower the subsidy burden of renewables and manage electricity price fluctuation.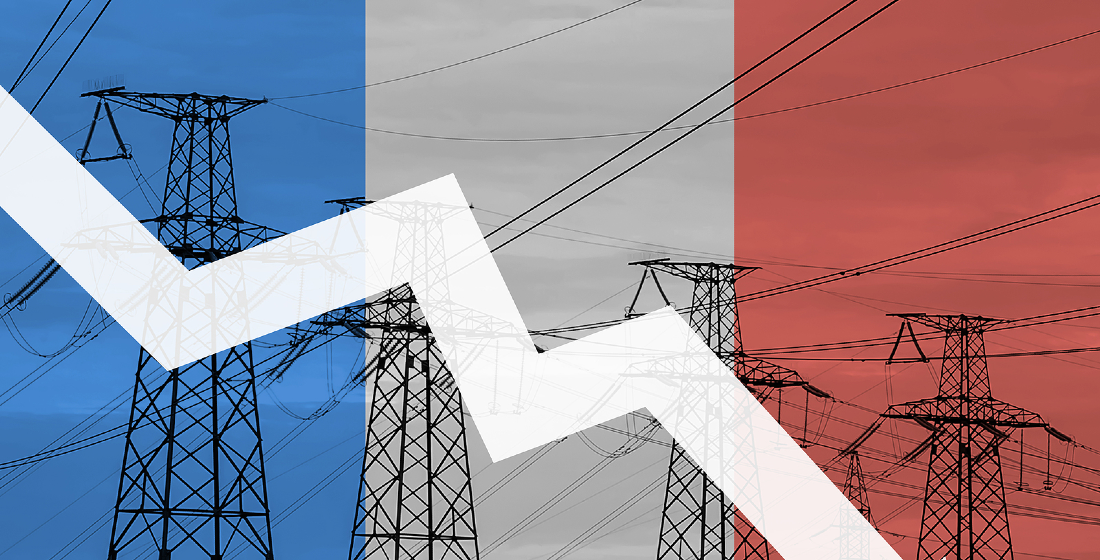 France's export credit agency Bpifrance is set to roll out a guarantee scheme to promote the adoption of corporate power purchase agreements to reduce the subsidy burden of renewables and manage electricity price fluctuation. ECAs are increasingly innovating around extending support to buyers and exporters – coming in on deals off the back of offtake agreements and royalties providers rather than traditional export content.
The Fonds de Garantie Energie Renouvelable scheme was announced in November (2022) with the French ECA lined up to operate the initiative.
An initial grant has been set aside – in the tens of millions, according to sources – to cover first losses with the expectation that funding will be upsized at a later date to cover more capacity.
Bpifrance in turn will provide guarantees against its own balance sheet to cover risks for industrial offtakers – which is expected to reduce the cost of external credit guarantees and making subsidy-free renewables projects more bankable.
The initiative will be launched with a first phase target of 500MW, while Bpifrance is working towards finalising its first contract by September this year. The guarantee will have a 10-year duration and will cover solar and onshore wind generation in mainland France.
Linklaters' Paris practice advised Bpifrance on the scheme's framework. Although a first for France, similar guarantees are already in use in Spain and Norway.
Become a subscriber today for unrestricted access to the best export, trade and commodity finance analysis available.
Click here for information on the different packages available for you and your team
Exclusive subscriber-only content published last week:
10-year plan: The future of export finance business
TXF spoke with Philip Lewis, global head of export finance at HSBC to discuss how broadening the remit of ECAs allows for a larger impact in terms of energy transition and economic development.
Keynote: Adjusting to the new trade dynamics with KUKE's Wladyczak
Janus Wladyczak, CEO of KUKE, Poland's export credit agency, discusses KUKE's role in helping exporters pivot to new markets amid the conflict on its borders, its hopes for the energy transition and ambitious plans for supporting business to Africa. Matchmaking is the watchword.
Further details on Kazakhstan locomotive facility
Kazakhstan has sealed a €627 million ($688 million) buyer credit facility for the supply of a new fleet of electric locomotives.
Validus hires Blows as senior advisor
Validus Risk Management has appointed Ashley Blows as a senior advisor in London with a focus on infrastructure funds.
BNDES set to close Brazilian solar deal
Brazilian development bank BNDES is set to fund a roughly $450 million financing to back Atlas' solar plant in Brazil.
Blue Green Bank officially established
Green Climate Fund (GCF) has approved the establishment of Blue Green Bank (BGIC) – a new green bank headquartered in Barbados.
OECD announces update to CIRR methodology
The OECD will introduce a new methodology for the calculation of its Commercial Interest Reference Rates (CIRRs) this month.
The 150MW Namangan solar PV plant in Uzbekistan – sponsored by GD Power and PowerChina – has been cancelled due to the high tariff bid stapled to the project.
New head of project finance Oceania at MUFG
MUFG has appointed Paul Martin as head of project finance, Oceania, following the promotion of Rob Ward in April to managing director and head of Asian investment banking division, Oceania.