Our largest Asian export & project finance event to date was back for the 6th consecutive year!
Export finance in the region wass booming with 2019 seeing the Asia-Pacific as the top region with a deal volume of 9,656 million USD and a whopping 22.6% of overall deal volume (figures correct on 29/07/2019). There was no better time to reach out and start making connections that could lead to that next big deal! Once again we brought together over 400 borrowers, exporters, project sponsors, developers, financiers, DFIs, government representatives, insurers, law firms, ECAs and more to take part in 2 days' worth of discussion, networking and educational content.
With strong local representation and senior participants, this gathering is always a bustling hub of conversation and networking not to be missed. We also listened to your feedback and incorporated more intimate, interactive sessions focused on specific countries, sectors and tools designed to help expand your business.
We welcomed guests on the 5 & 6 November to, share their views and connect with proactive deal-makers looking to expand their network.
Rated 9/10 for Networking by 2018 attendees!
And came out on top as our highest-rated event of 2018



New for 2019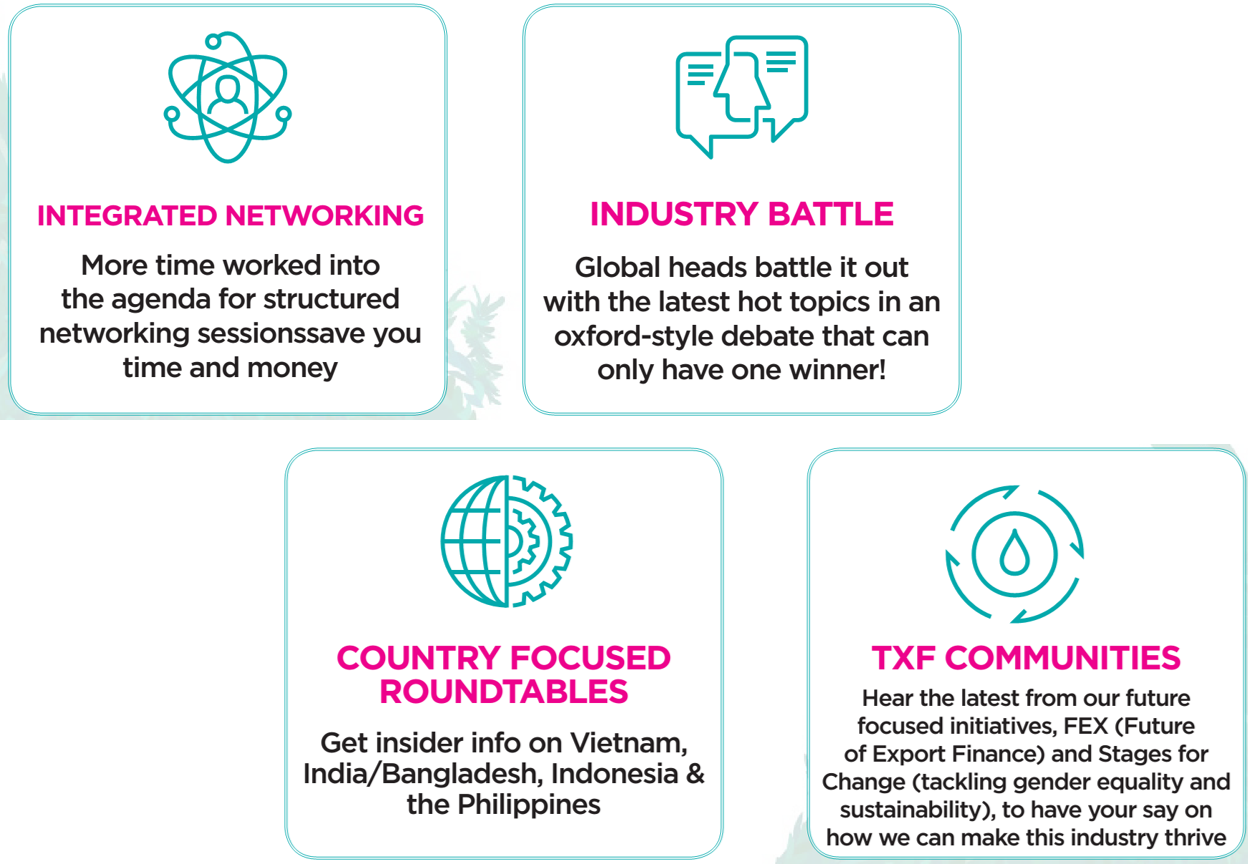 Delegate breakdown 2019