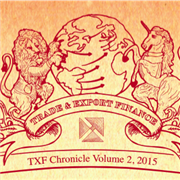 Basel III: where do we stand?
Oliver Gordon catches up with some leading figures to discuss whether trade finance is still being unfairly penalised under the Basel III framework.
Hello stranger, fancy seeing you here…
Unfortunately you've stumbled across our paid-for content but that's not a problem, join the TXF Essentials community today for unrestricted access to:
Daily news and analysis from our TXF experts
Access to TXF data dashboards and Smart Search
Market reports and bi-annual long reads
And much much more...
}