Building the blockchain: Q&A with R3CEV, the bank consortium and research lab exploring the future of trade finance
Blockchain research banking consortium R3CEV is a focal point for the exploration of distributed ledger technology and its potential applications to trade finance. Its experimental model and collaborative approach to solving trade finance problems marks it out as a new development in a finance sector increasingly enmeshed with technology.
Please login to see the rest
X
We are set to return to this global trade hub and bring together a network of buyers, sellers, financiers and facilitators for another year of lively debate!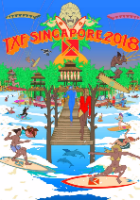 TXF Singapore 2018