OW Bunker ruling: a boon for commodity trade finance
In an example of the legal difficulties thrown up by large-scale insolvencies in the trade and shipping sector, the OW Bunker case has yielded a difficult but necessary ruling which clears up a blurry legal landscape around trade receivables and securities.
Please login to see the rest
X
The private insurance market plays an integral part in the trade and export finance market and is increasingly being seen as a viable alternative to the public ECA market. TXF would like to acknowledge the growing importance of the private insurance market by providing this conference as a platform for the industry to convene, discuss and grow.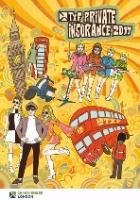 TXF Private Insurance 2017