Trade finance 'an easy business for banks to exit'
Trade finance is being increasingly neglected as banks refocus on core markets and slash costs in the face of mounting risks and regulatory pressures. It's an area of finance particularly prone to cuts; very relationship-based and difficult to automate.
Please login to see the rest
X
We are set to return to this global trade hub and bring together a network of buyers, sellers, financiers and facilitators for another year of lively debate!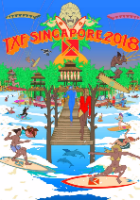 TXF Singapore 2018