Trade finance 'an easy business for banks to exit'
Trade finance is being increasingly neglected as banks refocus on core markets and slash costs in the face of mounting risks and regulatory pressures. It's an area of finance particularly prone to cuts; very relationship-based and difficult to automate.
Hello stranger, fancy seeing you here…
Unfortunately you've stumbled across our paid-for content but that's not a problem, join the TXF Essentials community today for unrestricted access to:
Daily news and analysis from our TXF experts
Access to TXF data dashboards and Smart Search
Market reports and bi-annual long reads
And much much more…
X
Join us in the city that never sleeps for the second edition of this unique conference, focusing on the exciting changes occurring across the trade, supply chain, and treasury sectors.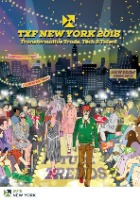 TXF New York 2018