Back in business: Argentina's trade revival
Despite foreign investors' and ECAs' concerns over the risk of doing business in Argentina, the export community remains excited by the country's trade prospects , TXF's Max Thompson discovers. The country's newly -elected president has recently put Latin America's second largest economy back in the international trade arena in a bid to boost investor confidence and spark an economic resurgence.
Hello stranger, fancy seeing you here…
Unfortunately you've stumbled across our paid-for content but that's not a problem, join the TXF Essentials community today for unrestricted access to:
Daily news and analysis from our TXF experts
Access to TXF data dashboards and Smart Search
Market reports and bi-annual long reads
And much much more…
X
Join us in the city that never sleeps for the second edition of this unique conference, focusing on the exciting changes occurring across the trade, supply chain, and treasury sectors.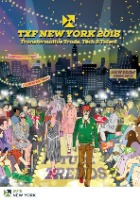 TXF New York 2018