Can supply chain finance plug Asian SMEs' financing gap?
SMEs in Asia and the Pacific face acute challenges in obtaining financing, with unique geographies and low bank densities forming barriers for businesses. The development of supply chain finance alternatives has been slow but a new programme in Malaysia could begin to offer new options for SMEs in the region.
Please login to see the rest
X
We are set to return to this global trade hub and bring together a network of buyers, sellers, financiers and facilitators for another year of lively debate!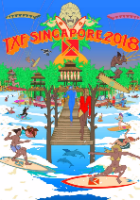 TXF Singapore 2018