Corti Wind: A step nearer to non-recourse for Argentina's RenovAR
Pampa Energia guaranteed the first international financing for a project under Argentina's RenovAR programme. But the hybrid project structure is strong enough to support non-recourse debt.
Hello stranger, fancy seeing you here…
Unfortunately you've stumbled across our paid-for content but that's not a problem, join the TXF Essentials community today for unrestricted access to:
Daily news and analysis from our TXF experts
Access to TXF data dashboards and Smart Search
Market reports and bi-annual long reads
And much much more…
X
TXF returns for its fourth Iberian iteration: TXF Spain. Join us for more interactive discussions with Spain's leading exporters, financial institutions, ECAs, DFIs, insurers and advisers.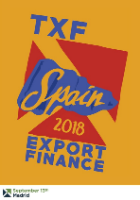 TXF Spain 2018