Vesteri to be presented with TXF Industry Fellowship Award
Topi Vesteri, Deputy CEO, Group CCO at Finnvera and President at the International Union of Credit & Investment Insurers (Berne Union) is to be honoured with the TXF Industry Fellowship Award in recognition for his exceptional service to the international export finance sector.
Topi Vesteri, Deputy CEO, Group CCO at Finnvera and President at the International Union of Credit & Investment Insurers (Berne Union) is to be honoured with the TXF Industry Fellowship Award in recognition for his exceptional service to the international export finance sector. This is the first time this title has been awarded, and the award will be presented at the TXF 6th Global Export & Project Finance Conference in Prague on 6 June.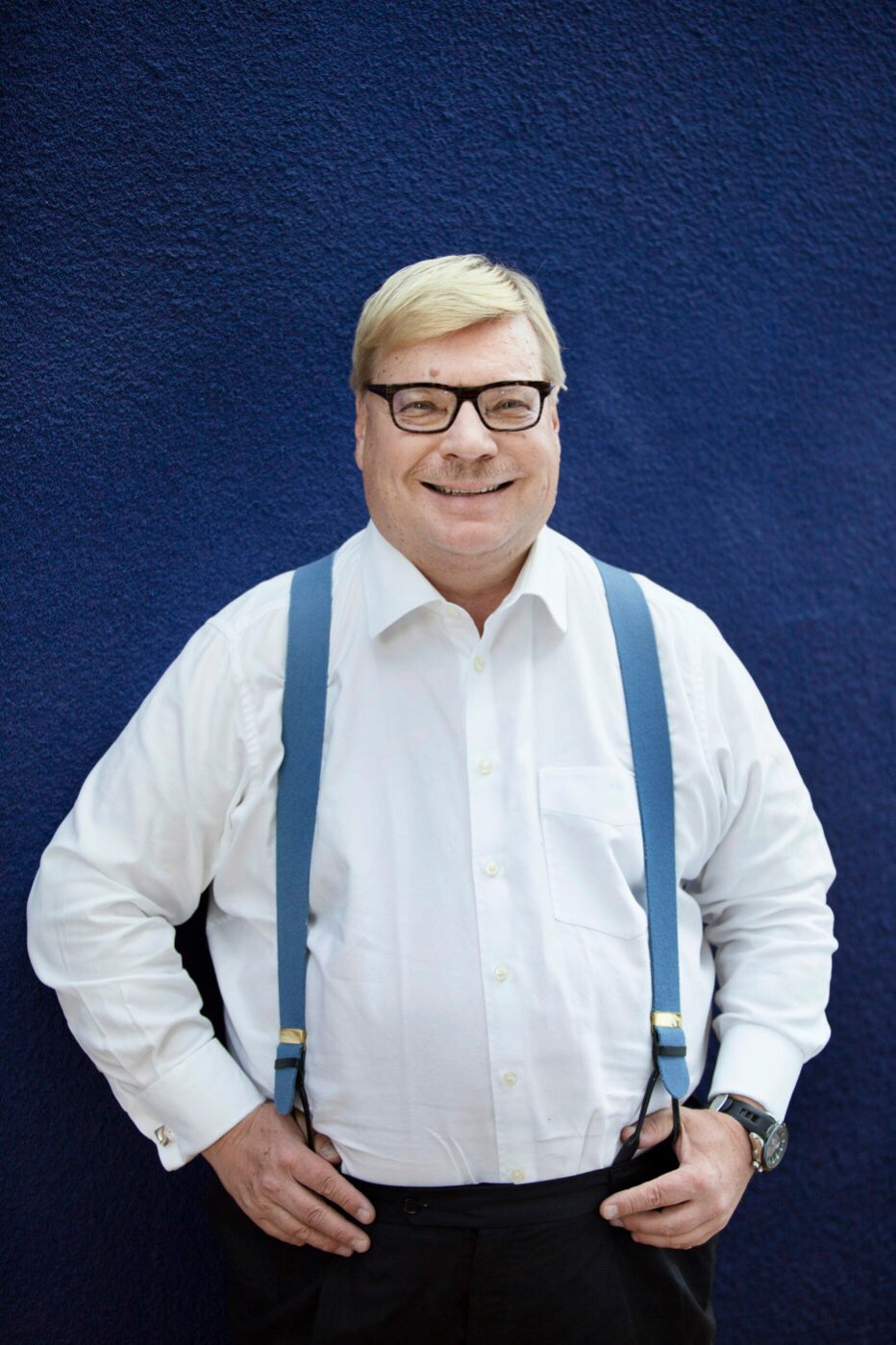 "What Topi Vesteri has given to the ECA world and the export credit industry at large over the years has been nothing short of exceptional," says Jonathan Bell, Editor-in-Chief and Director at TXF in London. "He has helped to lead Finnvera through some difficult periods in world economic history, building the Finnish ECA up to be one of the most innovative agencies of its kind today. In addition, and remarkably, since 2015 Topi has acted as president of the Berne Union, seeing through such significant changes as the merger with the Prague Club. It is with great pleasure that we make this inaugural TXF Industry Fellowship Award to Topi, who is an inspiration to us all."
From 1999 Topi acted as EVP & Deputy CEO of Finnvera, where he was in charge of running Finland's officially supported export credit and guarantee schemes for almost 17 years.
Under his leadership Finnvera has become known as one of the most innovative and service oriented ECAs, enjoying very high customer satisfaction. Finnvera has been constantly developing its products and services and working in close cooperation with international banks, private political and credit risk insurers as well as other ECAs. Topi is also well-known as an active consensus-builder with strong people and leadership skills and multicultural experiences and sensitivities, assets which have helped in all his roles across the sector.
In October 2015 Topi became Deputy CEO and Group Chief Credit Officer (CCO) of Finnvera. This new important role sees him in charge of setting up and heading Finnvera's Credit and Analysis Unit and managing Finnvera's credit risk analysis and credit decision making process both under Finnvera's ECA mandate and under Finnvera's domestic SME and MIDCAP risk financing mandate.
Topi has also served as board member of Finnfund (Finnish Fund for Industrial Cooperation), Finnish Credit Insurance Ltd, Fide Ltd and Finnish Export Credit Ltd where he is currently chairman of the board. He also chairs the boards of Finnvera's venture capital fund management company Veraventure Ltd and its venture capital fund EAKR-Aloitusrahasto Oy.
Before joining Finnvera he had a distinguished career in international commercial banking over a 16-year period with Postipankki in Helsinki, Tokyo and London where he held various demanding managerial positions covering capital markets, leasing, corporate banking, international banking and general management.
Ever since joining Finnvera, Topi has played an active part within the Berne Union (International Union of Credit and Political Risk Insurers - a global association consisting of 85 members from 73 countries). He served as Berne Union's Vice President in 2002-2003 and as Chairman of the Union's Medium- & Long-Term Committee between 2009-2011, and also as a member of the Union's Management Committee during these years.
Then, in October 2015 he was elected as President of Berne Union – whose members in 2017 insured 14% of world cross-border trade. One of the most important changes taking place during his tenure as President has been the full merger of Berne Union with the Prague Club. At the time Topi stated that the decision "contributes to a much closer framework among experts and a stronger voice for our products globally". In 2016 Topi was re-elected for an exceptionally long period of two years to oversee Berne Union Secretariat's office relocation and change in governance rules increasing rotation in Management Committee and thus giving a greater role also for Berne Union's smaller members based on their active contribution.
In another example of his services to industry and to Finland, in December 2017 Topi was awarded the title of 'Commander in the Order of Lion of Finland', in recognition of his lifelong work and achievements in export finance. Interestingly, the award was made on the auspicious occasion of Finland's 100th anniversary of independence.
Being the modest man that he is though, at the time Topi was keen to stress that the recognition belonged as much to his staff, colleagues and business partners just as much as it belongs to him personally. He stated: "Everything I have achieved has been achieved together with my highly professional staff and colleagues, both at home and abroad, and would never have been possible alone. I wish to thank all those I have worked with over the years and relay how proud I am of what we have accomplished together in the area of trade and export finance over the past two decades."
He also added: "The title is 'Commander' although, of course, in today's civilian working life one cannot reach results simply by 'commanding'; the best results are achieved through finding the best expertise, mentoring and nurturing this, and working together cooperatively in a spirit of mutual trust and good compromises."
We at TXF are delighted to present Topi with this award at the TXF Global 2018: Export & Agency Finance, the largest export finance conference in the world. As part of the awards ceremony we will also be presenting the Perfect 10 deals of the year awards. It will be a night to remember so join us on the 6th – 7th in Prague! To find out more about the event and ceremony please visit the website or email [email protected].