Expert opinion
16 September 2020
Oyu Tolgoi furthers funding pit
Region:
Middle East & Africa, Americas, Asia-Pacific, Europe
Rio Tinto via its ownership of Turquoise Hill Resources has finally inked an agreement for the additional financing of the long-dated Oyu Tolgoi mining project in Mongolia - albeit with significant construction risk.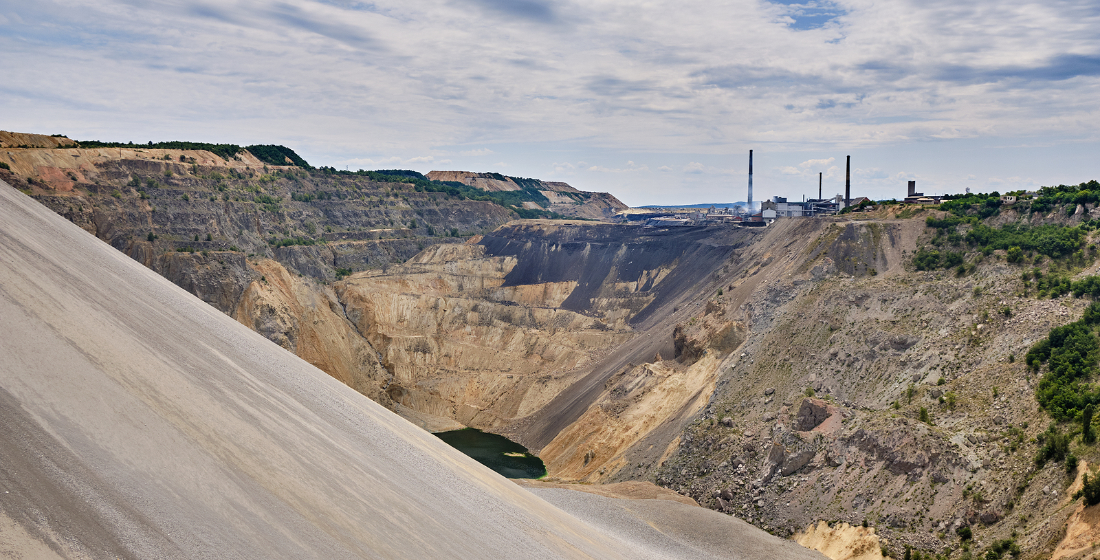 The Oyu Tolgoi mine expansion project in Mongolia, one of the world's largest copper-gold mines, has been dogged by politics, delays and spiralling project costs since the scheme reached financial close on a $4.4 billion multi-sourced project financing in 2015.
But last week, project sponsor Turquoise Hill Resources (TRQ) (66%), which is majority-owned by Rio Tinto, and the Mongolian government (34%), finally signed a memorandum of understanding (MoU) for the financing of the mine's underground project, following a major redesign of the Hugo Dummett North copper and gold underground mine in the south Gobi desert.
Under the agreement, Rio Tinto and TRQ have agreed to: pursue re-profiling of principal debt repayments with lenders under the existing project finance arrangements to better align with the revised mine plan, project timing and cash flows; raise up to A$500 million ($363 million) in additional lending under the existing project financing arrangements from selected international financial institutions; and acknowledge that any balance of the funding required for Oyu Tolgoi to achieve completion of the Hugo Dummett North underground mine will need to be met by TRQ offering equity.
The framework has provided a clear funding pathway for the completion of the project, after sponsors mulled over a potential refinancing option. Although THQ will continue to explore other options for additional debt funding for the mining complex.
According to a Rio Tinto regulatory filing from 11 September, while the global miner will consider that outside funding, "Rio Tinto has advised TRQ that it does not currently support or expect to consent to any additional debt or other sources of funding".
Either way, upping DFI and international bank backing from the original project debt providers - EDC, EBRD, IFC, US Exim, EFIC, BNP Paribas, ANZ, BNP Paribas, CIBC, Credit Agricole, FMO, HSBC, ING Bank, Intesa Sanpaolo, KfW IPEX, MUFG, National Australia Bank, Natixis, Societe Generale, Standard Chartered and SMBC - is still on the cards for additional lending capacity.
In fact, the EBRD's director of natural resources, Eric Rasmussen said last year that the development bank was willing to provide more funding for the project. And the updated financial model - coupled with the fact the scheme has 4.5 years of construction under its belt since financial close - will have added further impetus to any DFIs and commercial banks looking to upsize their debt package stapled to the project.
Furthermore, given all-in pricing on the 2015 deal was 600bp over Libor, there is clearly room for a margin cut and tenor extension on at least some of the debt.
Oyu Tolgoi is a hard sell – but remove much of the political risk and the scheme becomes eminently bankable, particularly given the original extent of DFI and ECA support. And initial signs suggest there is appetite, at the very least at the EBRD, for upping that backing
A chequered past
Rio Tinto's new estimate for capex on the project is now $6.5 billion to $7.2 billion, and dependent on the mine redesign for Panel 0 announced in July this year, first sustainable production has been pushed back to between May 2022 and June 2023, a delay of 21 to 30 months on the original feasibility study estimate (and an increase of 25-34% from the original A$5.3 billion development capital).
The scheme has also been at the centre of an anti-corruption investigation that has resulted in the arrest of two former prime ministers and a former finance minister. And a parliamentary working group, established last year to examine the original Oyu Tolgoi project agreements, has recommended that the 2015 Dubai Agreement – the basis for the extension project – should be scrapped.
The core of the political row dogging the project is the share of project benefits Mongolia is getting out of the deal. Although Rio Tinto claims to have spent "$8.3 billion in-country in the form of salaries, payments to Mongolian suppliers, taxes, and other payments to the government" between 2010 and 2018, Mongolia will not earn a dividend from the mine until 2041 when the dividend flow is predicted to have repaid the state's share of the project costs.
And a report in 2018 by Dutch NGO the Centre for Research on Multinational Corporations (SOMO) claimed that tax arrangements in the Oyu Tolgoi investment agreement resulted in a $230 million tax revenue loss for Mongolia. The report, which was arguably flawed, nevertheless added fuel to an already heated dispute between the project sponsor and the Mongolian tax authorities over withholding tax payments.
A power push for future projects
Despite all the problems at the project, Rio Tinto continues to anticipate Panel 0's definitive estimate of the cost and schedule in H2 2020. Meanwhile, the global miner in June 2020 announced an agreement with the government of Mongolia on the preferred domestic power solution for Oyu Tolgoi, paving the way for the government to fund and construct a state-owned power plant at Tavan Tolgoi.
Parties will negotiate a power purchase agreement and, by March 2021, extend existing power import arrangements beyond 2023. Project vehicle Oyu Tolgoi retains the right to implement its own coal-fired or renewable energy power plant if the government abandons the development of the state-owned power plant.
Even before the news about the redesign of the Hugo Dummett North underground mine, it emerged in March this year that TRQ was forecasting financial hardship beyond Q2 2021.
TRQ's released estimate that month had considered the expansion of the Oyu Tolgoi underground mine and a proposed 300MW coal-fired power plant at Tavan Tolgoi. In February 2020, Rio Tinto had also submitted its feasibility study for the coal-fired plant to the government. It put the cost at $924 million, which could be included in the mine expansion project's existing budget. The plant had been the primary option being considered to ensure domestic power supply for the mine.
A 2018 investment agreement obliges the project company to obtain its power domestically. The mine's existing power supply comes from a Chinese power grid via overhead power lines.
The project company in November 2019 finished the second shaft's construction, with a parliamentary review over 18-months concluded a month later (December 2019) with all project agreements reinstated. Darkhan Mongol Nogoon Negdel NGO brought the claim about the government's alleged mishandling of the Oyu Tolgoi Underground Mine Development and Financing Plan (UDP) to the Administrative Court.
Now time to get up to speed with the markets
Here's a selection of original TXF Subscriber articles recently published
Mozambique LNG: Turning up the LNG funding tap
The Mozambique LNG project raised the project finance benchmark for large-scale schemes after it closed amid the Covid-19 crisis with a surprising tenor given the volume of debt involved. But there is more to the deal than just size – key elements will enable the sponsors to use the concession as leverage for future debt.
EV gigafactories: Europe moves up a gear
Tesla has been running the show on so-called gigafactories for electric vehicles for some time. But now Europe with considerable support from DFIs and backing by ECAs for select projects is firmly in the race.
Kirwan launches Broadstone Capital
John Kirwan, until very recently managing director and group head at Rubicon Capital Advisers in the UK, has departed Rubicon and set up his own advisory firm in London – Broadstone Capital Advisers.
Jubail 3A IWP reaches financial close
Sponsors of the $650 million Jubail 3A independent water producer (IWP) in Saudi Arabia - ACWA Power, Gulf Investment, and Al Bawani - reached financial close on the funds backing the scheme on 2 September.
World Bank issues RFPs for Bangladesh solar advisory role
On 4 September, the World Bank invited technical and financial RFPs from prospective consulting firms to assist on pre-feasibility studies to bring renewable energy to Bangladesh's largest economic zone under development.
Mercuria to launch Asian RCF
Mercuria is expected to launch its annual Asian RCF in the coming month, with banks reviewing the deal internally before the energy group sounds out appetite.
More details on Cascade Power financing
More details have emerged on the debt financing for the C$1.5 billion ($1.14 billion) 900MW Cascade Power CCGT project in Alberta, Canada.
Veciana-Cabaro wind refinanced
Ardian has reached financial close on a €29.9 million refinancing of its 29.3MW Veciana-Cabaro wind project in Spain.
Jizan utilities deal progressing
Saudi Aramco, Air Products & Chemicals and ACWA Power – sponsors on the $10.5 billion Jizan utilities acquisition financing – have received around 10 bank bids for the roughly $7 billion debt portion, and more are expected in the coming weeks.
ADB appointed FA on Indonesian waste project
The Asian Development Bank (ADB) has been selected as the financial adviser on an estimated $120 million South Tangerang waste management plant in Indonesia, following a nearly seven-week assessment.
Columboola solar project signs debt
Hana Financial Investment has signed project financing to back the development of the Columboola 203MWdc (162MWac) solar farm project located west of Brisbane, Australia.
Strong bidding for Iraq solar tender
Iraq's Ministry of Electricity has received bids from around nine developer groups for its 755MW solar PV tender, with a consortium comprising Scatec Solar, Al Bilal and Orascom submitting the lowest offers for the two largest projects – Karbala and Iskanariya.
EFS Cogen debt facility out to market
EFS Cogen Holdings – operator of 974MW cogeneration facility in Linden, New Jersey, which serves the New York Independent System Operator Zone J and PJM PS-North power markets – has launched a $1.05 billion financing to the debt market.
ING appoints van Vliet as global head of KYC
ING has given previous commodity finance head Anthony van Vliet the role of global head of KYC for wholesale banking. In his new role, which he started in August, van Vliet is responsible for KYC with a focus on wholesale banking activities globally, as well as non-financial risk for sector lending and know your transaction operations.
Become a TXF subscriber for unrestricted access to TXFnews.com 365 days a year
Contact us for individual and team rates by emailing subscriptions@txfmedia.com