Expert opinion
04 November 2020
Tune into TXF Global Commodity Finance 2020
Region:
Middle East & Africa, Americas, Asia-Pacific, Europe
TXF's Global Commodity Finance conference 2020 has kicked off via our brand new networking-first virtual platform from 4-6 November.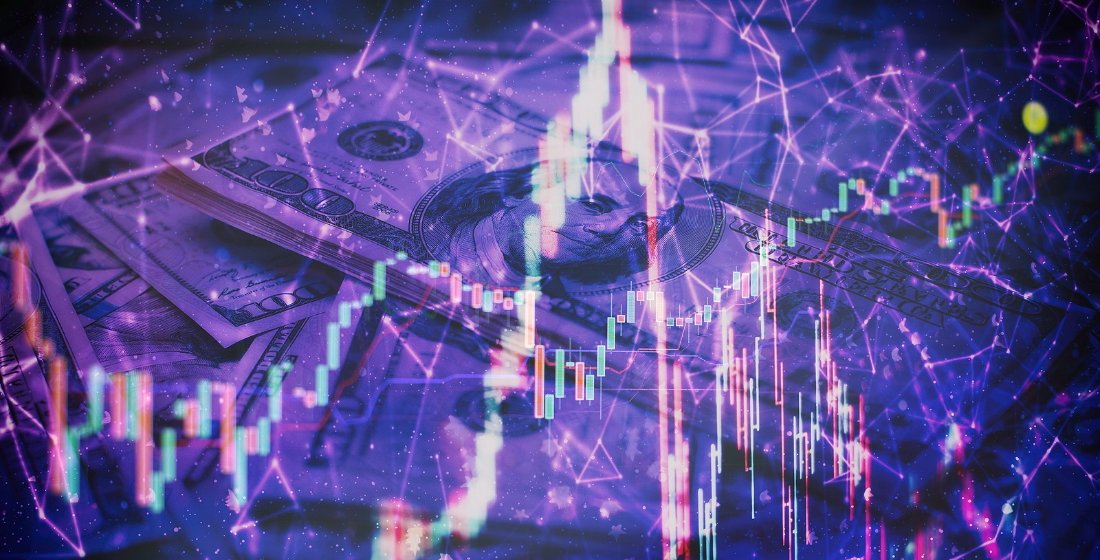 There is plenty to discuss at TXF's Global Commodity Finance conference 2020, which kicked off today via our brand new networking-first virtual platform, with the curtains closing on this spectrum of content on Friday this week. And we have already registered over 1000 e-delegates.
From the exit of ABN Amro and BNP Paribas from commodity trade finance amid a spate of fraud cases in Singapore's energy sector to depressed oil and gas prices, trading houses are having to re-evaluate their financing strategies in the wake of the Covid-19 pandemic.
With major international banks pulling out of the sector and other banks restricting the supply of credit too, the pool of funds available to traders is shrinking, as the flight to quality corporate credits for lenders heavily exposed to the industry continues.
The rise of alternative funding structures - particularly family offices and smaller trade funds - are helping to diversify the funding mix for traders, especially second and third tier corporates. But trade funds remain more expensive than banks. Although, as international banks' cost of funding increases, so does the overall cost of bank debt, which will comparatively render some trade funds a more competitive financing solution going forward.
What is certain is that there is ample demand for trade finance. The global trade finance gap was estimated between $2 trillion to $3.5 trillion by the ICC and WTO. And given commercial banks' waning appetite has also been borne out of tightening Basel capital requirements and associated balance sheet constraints, more corporate borrowers are turning to funds for financing.
However, trade finance funds alone cannot provide the debt volumes, or low-level pricing, needed to plug the burgeoning commodity finance funding gap left by commercial banks retreating from the space. And the role of larger producers/traders acting as lenders (on-lending RCFs to secure offtakes with smaller traders) will undoubtedly grow over the coming years.
TXF intends to shine a spotlight on all these trends over the course of the week. With a state of the art event platform and the most up to date content, TXF Global Commodity Finance will connect delegates from across the globe and help companies prepare for a profitable future beyond Covid-19.
This will be a fully virtual event, not a webinar, with online speaking panels and live Q&As, virtual breakout rooms for intimate discussions and a fully functional networking tool that allows you to not only message online participants but also invite them to your own personal virtual room, and for sponsors that room can hold up to 200 people!
To join deal makers from across the globe for an unmissable virtual event to explore all the most prevalent trends and changes in the market, please register here. Don't forget if you miss out on any sessions this week, you can catch up on them via our on demand option.
Now time to get up to speed with the markets
Here's a selection of original TXF Subscriber articles recently published
A49: A question of roads support
The recent A49 road PPP concession financing is the third of Germany's new generation availability-based road schemes to close. All three have been heavily backed by the EIB. But with EIB lending policies under environmental review – EIB support for future roads projects that are easily able to raise competitive finance in the commercial market must be less certain.
PLN nears close on MIGA-backed green loan
Indonesia's state-owned electricity utility PLN is nearing financial close on a $1 billion MIGA-backed green loan.
Atlas delays close for La Pimenta solar project loan
Atlas Renewable Energy is expected to reach full financial close for its 444MW La Pimienta solar project project in Mexico by year-end. The sponsor had initially penciled in financial close for late June or early July.
New President of Berne Union announced
Michal Ron, Chief International Officer of SACE, is to be the next President of Berne Union, which represents the global export credit and investment insurance industry.
Empower issues EoIs for African renewables portfolio
Empower New Energy has issued expressions of interest from prospective advisory firms – for legal, technical, tax and model auditors roles – on the Oslo-based fund manager's renewable energy portfolio in Africa. Responses are due 9 November this year.
More details on Zhanatas wind DFI-backed loan
Sponsors of the 100MW Zhanatas onshore wind farm in Kazakhstan – China Power International Holding (80%) and Visor Investments Cooperative (20%) – closed the funds backing the scheme on 26 October.
More details on Sebastopol solar financing
Fotowatio Renewable Ventures (FRV), via special purpose company Sebastopol Target Holdings – which, like FRV, is also ultimately a subsidiary of Abdul Latif Jameel Energy group – has raised a A$119.1 million ($84.9 million) five-year miniperm (with an underlying 23-year tenor) to finance the 90MWac Sebastopol solar project in Australia.
Texan energy storage portfolio nears financial close
Key Capture Energy is expected to reach financial close on a construction-plus-5-year approximately $100 million facility to back a portfolio of energy storage projects in Texas next month.
Orsted hires Giamarino
Orsted has hired James Giamarino from GE Energy Financial Services (GE EFS) in New York to oversee its finance, business development and M&A for US onshore renewables.
Resgen coal mine financing halted following lender withdrawal
Sponsors of a R4.2 billion coal mine in Limpopo, South Africa - Resouce Generation (Resgen) - 51%; Fairy Wing Trading (26%), PIC (10%), IDC (10%) and Nobel (3%) - have put the R3.97 billion financing backing the scheme on hold.
Changhua 1 financing nearing close
The $2 billion-equivalent limited recourse debt financing for the Orsted-led 605MW Changhua 1 offshore wind project in Taiwan is progressing, with Orsted's potential equity partners said to be looking at the loan agreements before signing.
Ukrainian road PPP pre-feasibility study underway
The World Bank and the IFC are completing pre-feasibility studies for six road projects in Ukraine, with the prospective projects potentially being brought to the markets as PPPs.
Become a TXF subscriber for unrestricted access to TXFnews.com 365 days a year
Contact us for individual and team rates by emailing subscriptions@txfmedia.com