Expert opinion
20 January 2021
The race to accelerate the energy transition
In:
Power, Renewables, Transport
Region:
Middle East & Africa, Americas, Asia-Pacific, Europe
The coronavirus pandemic has shone a spotlight on many things. But most importantly, the stronger focus on the energy transition from governments, financiers, and project sponsors has fuelled a race around the world towards the realisation of the UN's SDGs.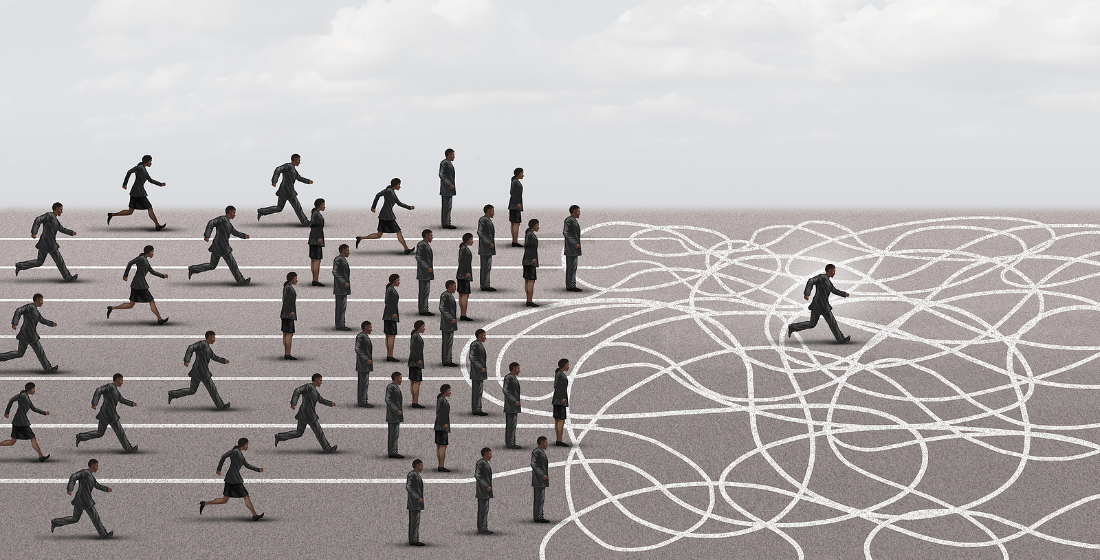 The race to accelerate the energy transition has started after somewhat of a sluggish start in the pre-Covid 19 epoch. Lenders and investors have been banging the drum of all things ESG for a while now. But in reality, it has taken a pandemic to add the sort of impetus and opportunity needed to make us (and investors) believe we can clean up the plant before man's doomsday reckoning.
As governments look to rebuild economies around the UN's SDGs in the wake of the Covid crisis, the project, export and trade finance communities are proving integral to the realisation of these goals. From backing the booming renewable energy sector to a growth in ESG-tied debt amid commodity traders seeking funds and greater sustainability in supply chain finance, the financial tools are there.
Green finance is on the rise too, with two landmark export credit agency (ECA) green loans in 2020 serving as a pre-echo for what the export finance landscape might look like going forward. Likewise, heavy ECA involvement in renewable financings – like the Orsted-led Changhua 1 offshore wind project in Taiwan, which is expected to cross the financial line over the coming weeks – has been a prominent force in nurturing the sector into project finance adolescence (at least in Taiwan).
The problem is many emerging market economies still rely heavily on fossil fuel-fired plants to power progress, and are yet to boast the economies of scale and low cost of renewable power generation established in more developed solar and wind markets elsewhere in the world.
European renewable developers, for example, can produce wholesale electricity prices and turn a profit without government support, with Northern Europe leading the charge for zero-subsidy offshore wind projects. And although record low solar tariff bids are popping up from the Middle East to India, marking more good news for eco warriors with offshore and solar financing clout, the hand of state support in these regions is still heavy.
Perhaps the greatest (and more urgent) challenge, though, is getting banks to withdraw credit from carbon-intensive natural resources projects. Under mounting pressure from customers and shareholders for action on climate change, many critics have said the sector has been too slow to act, having barely scratched the surface as it continues to exploit loopholes to finance the biggest corporate polluters.
The world's 35 biggest banks have lent and underwritten $2.7 trillion to oil, gas and coal companies since the 2015 Paris climate agreement, according to the Rainforest Action Network.
Banks that have made carbon pledges have targeted low-hanging fruit such as thermal coal and oil sands projects, the dirtiest and often smallest parts of their lending. And despite expectations that the pandemic will speed up the transition towards cleaner fuels, there is a question over how far the banks might go.
First up: Buoying the black stuff
Developing market coal-fired power plants are still getting international bank funding - albeit with significant backing from development banks and ECAs. However, banks and ECAs have stated they will only finance ultra-supercritical (USC) coal-fired power plants, as opposed to supercritical coal-fired power plants, with the former considered a much cleaner technology.
French banks – including Societe Generale and Credit Agricole – have said that they will not back new coal-fired power projects anywhere in the world, no matter what local justifications are given.
And Japanese banks were also reluctant to participate in Indonesia's allegedly last ever greenfield coal-fired project – the 2x1000MW Jawa 9 & 10 USC coal-fired power project in Indonesia, which reached financial close in November 2020, even though they lent to Vietnam's 1.2GW Nghi Son 2 coal-fired plant, which closed in 2019.
South-east Asia has played host to a plume of coal-fired power project financings in recent years, attracting investors and lenders from China, Japan and the Middle East. For instance in 2019, JBIC claimed Sumitomo Corporation's ECA-backed loan to finance the $2.8 billion 1320MW Van Phong 1 in Vietnam was the Japanese ECA's last loan for a coal-fired power scheme using supercritical technology, a legacy project in the pipeline prior to its pledge.
Jawa 9 & 10 and Nghi Son 2 headaches
Sponsors of Jawa 9 & 10 – PLN-owned Indonesia Power (51%), Barito Pacific (34%) and South Korea's KEPCO (15%) – closed on a KDB/Kexim-backed $2.6 billion debt package to fund the scheme; while an ACWA Power-led team sealed a $1.89 billion Sinosure-covered loan to finance its Nam Dinh 1 plant in Vietnam at the beginning of the year (January 2020).
The 15.25-year debt backing Jawa 9 & 10 is led by DBS (also financial advisor (and supposedly the Singaporean bank's last coal-fired deal)). ACWA and Taekwang Power tapped a 20-year facility, provided by a consortium of Chinese banks led by Bank of China along with China Construction Bank, China Development Bank, Chexim and China Minsheng Bank. Sinosure covered the Chinese debt with a 95% guarantee.
Both projects faced controversy and were expected to cross the financial line years before they did. Nam Dinh, which initially involved K-Sure and Kexim, with Mizuho as financial adviser (no financial adviser has been retained), was originally targeted for full financial close in April 2017. It is unclear if Mizuho's omission from the deal was based on its retreat from coal-fired power plants. Either way, Mizuho since confirmed it will stop financing new coal power projects and end all loans for coal by 2050.
Jawa 9&10 was meant to close in early 2019 but dealmakers also faced a raft of hurdles in structuring the financing. This included a new shareholder structure - the deal marked the first in Indonesia's power projects where state-owned offtaker PLN is taking a majority shareholder at 51%, while private sponsors take up the remaining 49% - alongside the fact the scheme came to market at a time when the Indonesia's government was looking to achieve stable baseload power to sustain the country's growing demand for electricity.
Furthermore, as Kepco announced its plan to invest in the project, residents and environmentalists in July last year staged a rally in front of the South Korean Embassy in Jakarta. The following month South Korean lawmakers proposed four bills in the National Assembly, prohibiting government-backed institutions from funding overseas coal projects.
In November last year Indonesian Forum for Environment, a NGO, filed a lawsuit against the project's environmental permit, as the project "failed to comply with the latest emission standards". So things are really heating up. Meanwhile, the market learned in October 2020 that Kepco aims to acquire a 40% stake in the Japanese-backed Vung Ang 2 coal-fired plant in Vietnam, which also faces strong opposition from a group of investors, led by Nordea Asset Management, over climate change concerns.
This acquisition is at odds with Kepco chief executive Kim Jong Gap's statement last October that the company would not pursue new overseas coal-fired projects during an annual government audit hearing by the Korean National Assembly.
How long until China and Japan ditch coal?
The Chinese government has been subsidising coal-fired power to fuel its industrial revolution for decades now. So, it was music to the renewables community's ears - and greener minded activists - that China's President Xi Jinping announced a shocking pledge for the country to achieve zero-carbon emissions by 2060.
Although if Europe's net-zero carbon emissions target of 2050 seems far-fetched to some, then the tangibility of Xi's statement must stretch the realms of believability to absurdity. Why? Well. Ditching coal-fired power generation imminently, by governments and banks, is a must if this target is ever to be achieved, with LNG and cleaner oil-fired power generation now higher on the corporate agenda.
But like with Japan, China's domestic energy security issues and valuable export markets for their 'clean-coal' technology mean any real change will likely take longer than decades rather than years. A statement last March by Japan's Environment Minister signals a potential change in the government's pro coal-fired power policy. But Japan falls victim to the same problems as China in this regard, exporting some of the best and most expensive USC coal-fired plant technology in the world.
The question is: will the planet ever come before profit for the world's second largest economy? The coal-to-LNG transition is already underway in China, and LNG will play a key role globally in shifting the energy transition away from carbon-intensive projects and towards renewable energy schemes.
Japan is clearly trying to buoy the black stuff. But they (and the rest of the world) must lead by example in ditching coal if China is to follow suit and adhere to global climate change action. And given green energy is the new coal and oil in the Covid era, there are few excuses.
Become a TXF subscriber for unrestricted access to TXFnews.com 365 days a year
Contact us for individual and team rates by emailing subscriptions@txfmedia.com
Take a look below at a selection of exclusive subscriber articles published last week
GNA II: Brazil's private sector promise
The GNA II LNG-to-power project and its sole financier - BNDES - promised to incubate private sector investment in large-scale project financings in Brazil. However, the card of pure commercial bankability is still some way off for such schemes.
Tiwari and team joins AZB and Partners
AZB & Partners has welcomed Anuja Tiwari as partner in the energy and infrastructure practice along with her team of lawyers: Mallika Anand, Amoolya Khurana, and Aman Raj.
Invenergy closes on Samson phase one financing
Invenergy has closed on the construction financing backing the 250MW first phase of its 1.3GW $1.6 billion Samson Solar Energy Center project in Texas.
More details on SWNS Wind acquisition debt
More details have emerged on the debt backing Capstone Infrastructure Corporation's recent acquisition of a 28.7MW Canadian wind portfolio from wpd Europe.
CC&L acquisition debt for EDPR portfolio stake closed
Connor, Clark & Lunn Infrastructure (CC&L) has closed on the debt backing its acquisition of an 80% equity stake in a 563MW portfolio of four wind projects and one construction stage solar project from Energias de Portugal (EDP) subsidiary EDP Renovaveis.