Roundtable
09 August 2023
WEXIF: Women in export and infrastructure finance buzz with energy
In:
Infrastructure, Manufacturing & equipment, Power
On the sidelines of TXF Global in Lisbon, the inaugural women in export and infrastructure finance (WEXIF) session was abuzz with energy. Here are a few of the main highlights.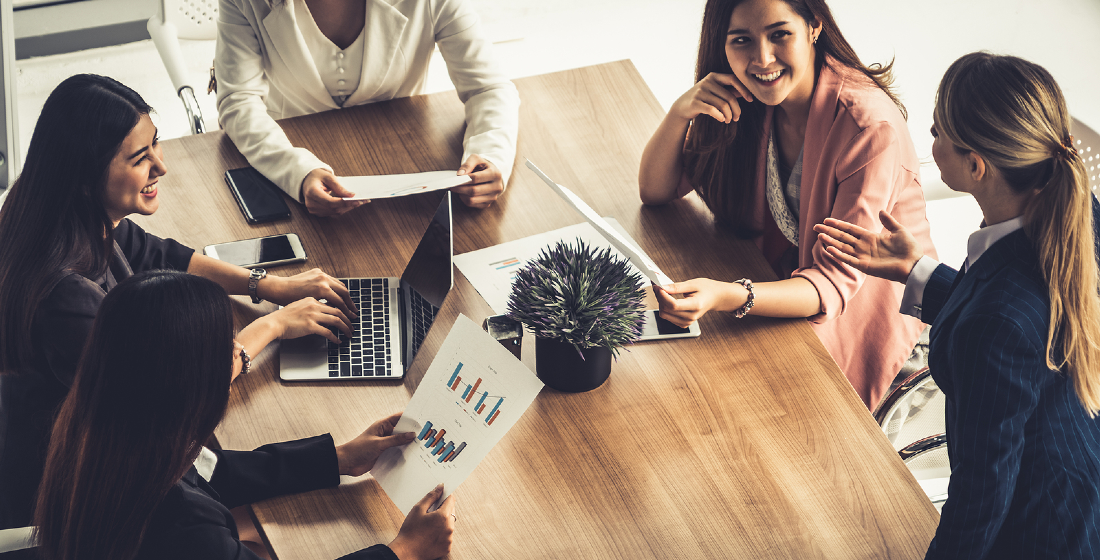 At industry events, first thing on a Friday morning isn't usually standing room only. At TXF & Uxolo Global 2023, the first Women in Export and Infrastructure Finance breakfast briefing demanded extra chairs and generated a particularly electric energy.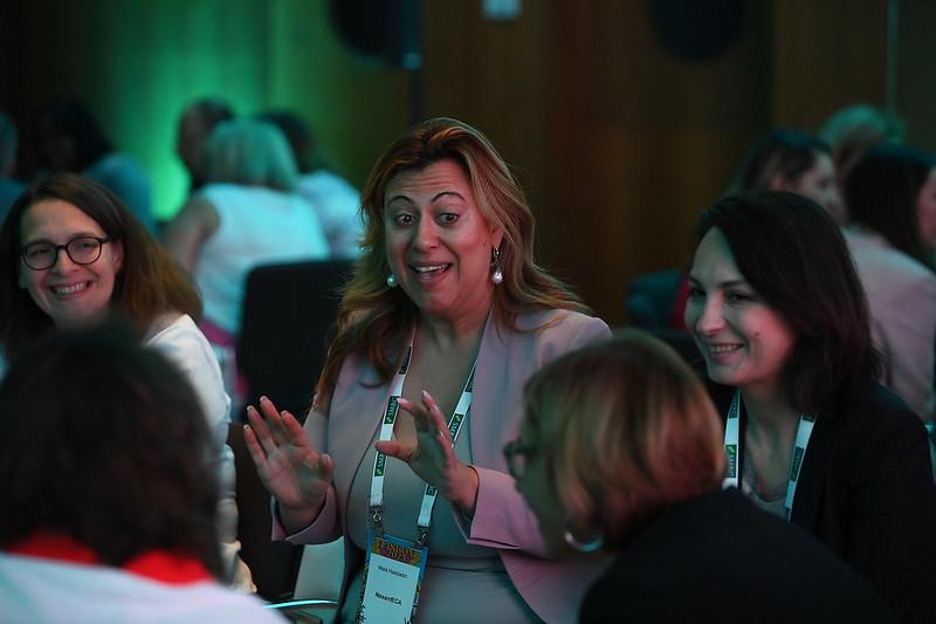 Prominent female leaders in export and infrastructure finance moderated six roundtables for, and about, women in the industry. Leaders included Reta Jo Lewis, president & chair of US EXIM BANK; Anna-Karin Jatko, director general at EKN; Cristina Bergomi, senior VP at GE Capital; Aida Topcagic, executive director of export & agency finance at JP Morgan; Michal Ron, chief international business officer at SACE; Esi Eshun OBE, director of business group at UKEF; Francesca Beomonte global head of structured trade and export finance at UniCredit; and Helen Brume, director of project and asset based finance at Afreximbank.
Here are some of the key insights we overheard.
"You can't be what you can't see"
According to the European Banking Authority's latest report, only 27.75% of non-executive directorships are held by women and only 18.05% of executive directors are female. It's not surprising, therefore, that there often seem to be far fewer female faces at networking events, on boards of directors, and on stage at industry events.
We often see a dearth of women in any given space, but a lack of other groups can go unnoticed. The leadership figures would be even starker for people of colour, disabled people, people from poorer socio-economic backgrounds, and LGBTQ+ people – but the data just isn't there to show it. Whilst this briefing focused chiefly on women's role in finance, we also considered how the intersections of race, sexuality, and disability can impact people working in export finance. The key, it was agreed, is representation.
Delegates were emphatic that representation matters and seeing role models who look like you at the top of the export finance community is vital. The discussions addressed questions such as "how many women of colour do you work with?" and "how does it make you feel watching all male panels?". Delegates agreed that we need to organise more events that allow junior women to mix with senior team members, creating networks that don't currently exist. This will allow women and other under-represented groups to support and uplift each other, for example by sharing when opportunities are on offer.
Access to information
Creating networks will be vital, as our guests felt that lack of access to familiar role models means they are not informed about promotions, job offerings and the like.. Rather than letting job promotions and upcoming appointments slip past female peers, one delegate suggested proactively reaching out to prominent women in the field and telling them about new openings – to do that, women have to have strong networks.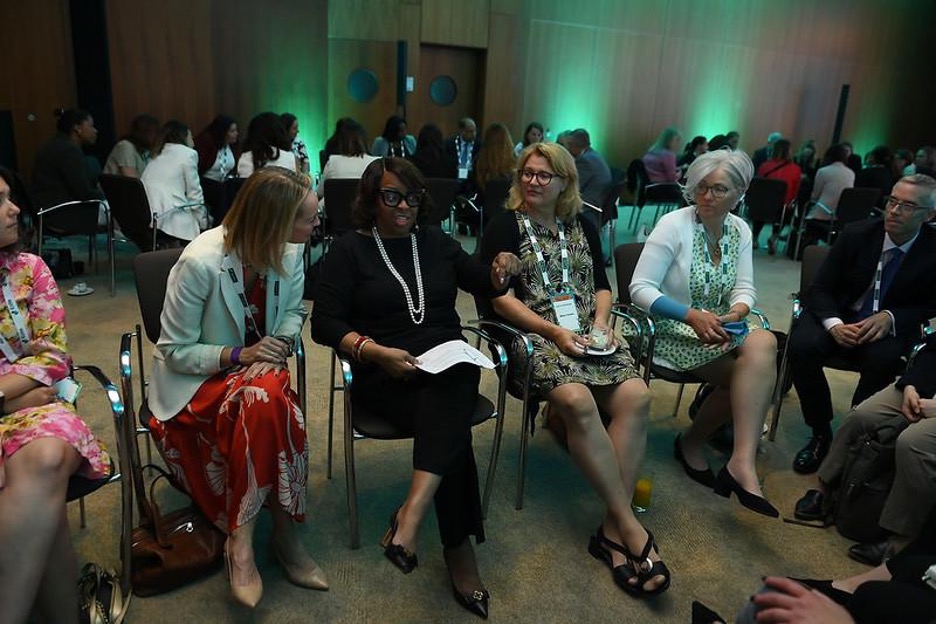 "Don't speak up"
At one table, delegates discussed feeling frightened of making mistakes, and as a result avoid asking for help from management. Some avoided taking the leaps and risks that they could have – and possibly should have. "How often do we negotiate a salary?" asked one delegate, commenting that some men go to their management and discuss their salaries once a year. "I would never do that", she finished, to nods of agreement from her peers.
One delegate argued that this insecurity stems from the narrative that women aren't good enough and can fear that the mask of female competency will drop under pressure. The table collectively admitted they had spent too long giving unnecessary excuses and apologies, and that this behaviour needed to stop.
At another table, delegates shared their feelings of invisibility, not just physically but in the valuable unseen actions they perform. For example, some women can get caught up doing less visible administrative tasks, or even organising office socials, which don't get the same attention as, for example, originating transactions.
The table summarised that everything about women makes us wonderfully different from one another –our gender, our ethnicity, our nationality, even our schooling – and therefore our approach to solving problems is also different. One delegate commented that we should celebrate this – 'we shouldn't be emulating male characteristics.' Instead, we should bring people together to recognise the skills that women bring to the table. Their conversation echoed research from Scientific American which found that exposure to diversity changes the way people think and ultimately improves innovation, creativity, and problem-solving in a business.
"For this role I need someone totally committed; able to travel freely"
The women in the room represented different ages, ethnicities, and circumstances. At one table, there was an agreement that "getting to the top is the common end goal across a company", regardless of differences in background. The group agreed that the sector needs to recognise there are different paths to this aspiration.
For working mothers, there are going to be restrictions on flexibility. Going home at 5pm can be seen as not as 'dedicated' or 'visible' in comparison to counterparts who may not have family responsibilities – a sentiment delegates found frustrating when work is still being done, whether during the evening or remotely as the situation demands.
One table reflected on their experiences of socialising with colleagues. Some delegates emphasised the unfairness of events like after-work drinks, which alienate women who need flexibility, leading them to miss out on important conversations. Others shared their experiences of sitting at the back during conversations they were, intentionally or not, left out of: topics such as football, beer, shared schools, and shared experiences can be alienating. One delegate commented that "out of five global leaders, I'm the only woman" and noted that age and other differences – including race, sexuality, and disability - can be significant factors when talking about common interests.
On a positive note, delegates agreed that the revolution in workplace practices following the COVID-19 pandemic means that "the culture is changing". But some still raised concerns about the stability of certain companies, particularly in export finance. While positive for the company, a lack of change can make it harder to advance and shift existing environments, the delegates argued. One male delegate admitted that, for men, "concepts like inclusion can be difficult to internalise".
One solution is to show support for young, female and otherwise under-represented employees to change the environment from within. Many ways of doing so floated about the room, such as sending people to more conferences, showing and telling them about senior conversations, proactively advertising opportunities, and creating spaces where they can share their insights not just with management but with similar voices to theirs.
The future looks bright
A room full of engaged, ambitious, successful, and wonderfully diverse women was an inspiring way to start the second day of TXF Global – and it gave us a glimpse of a bright future. It allowed us to envision an industry where women work together to uplift each other and celebrate the differences between us.
At Exile, we are committed to playing our part in changing the industry for the better. With this in mind, we have committed to run breakfast briefings for women in finance at every event we host, and plan to hold ourselves to the highest standards when it comes to representation on the industry stage.
Whilst we may have used up all of our discussion time (and then some) at TXF Global, this is just the beginning of the conversation. We are excited to hear from even more women at our upcoming events – and this time, we'll put out more chairs!
Upcoming roundtables
The journey has only just begun. At this year's Africa 2023: Export & Natural Resources Finance, taking place in Cape Town on 24-25 October, Exile (TXF, Proximo & Uxolo) will be proudly presenting another transformative breakfast briefing, dedicated to amplifying women's voices in of finance. Our commitment to spotlighting women's influence, especially African women's voices, takes centre stage.
We'll invite guests to explore the strategies that enable women to harness their connections for career advancement; dive into the pivotal role of African women in originating and closing deals on the continent; and investigate the dynamics that encourage gender diversity in export, project, and development finance.
In honour of South Africa's National Women's Day, we're delighted to extend a generous 30% discount on Africa tickets exclusively to women. This special offer is valid until Monday, August 14th. To claim your unique discount code, please reach out to us at marketing@exilegroup.com. Don't miss out on this fantastic opportunity to embark on an unforgettable journey.