Expert opinion
07 October 2020
FEX and MENA: Passing on knowledge and sustainability
Region:
Middle East & Africa, Americas, Asia-Pacific, Europe
The younger generation of the export finance community is yet to hold the keys to the ECA manor. And with much of the knowledge and talent in the industry (and deal origination) coming from practitioners with over 30 years' experience, TXF's Future of Export Finance (FEX) initiative is more paramount than ever in shifting the industry's clout from the ageing demographic to the next generation.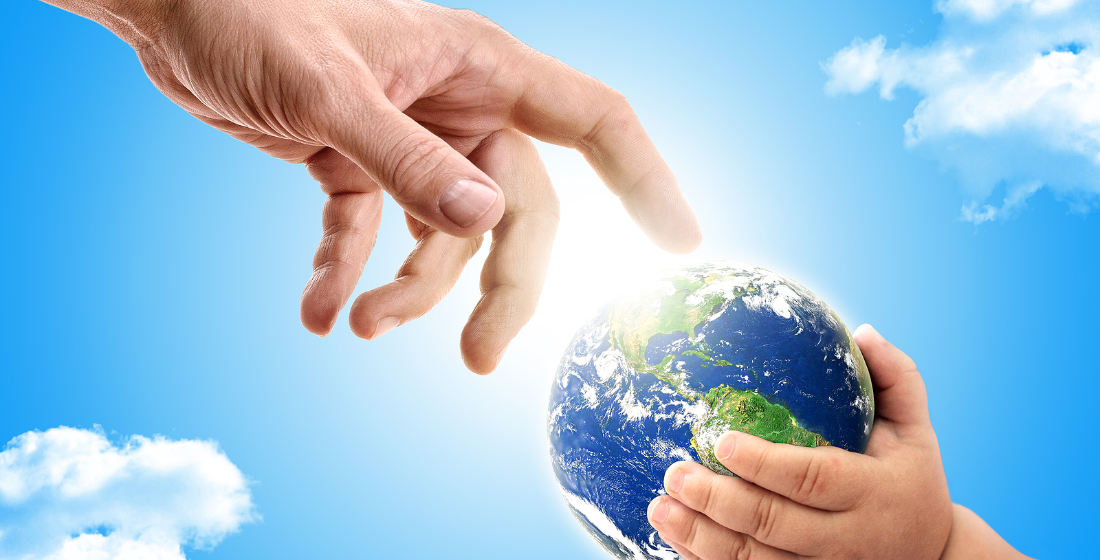 The world has an aging population. People, in both developed and emerging countries, are living longer as healthcare and medicine improves. The trajectory of mankind's development has put an unsustainable strain on the finite natural resources of the world. We all know there needs to be change.
But the onus is now on the younger demographic to raise awareness around the climate change crisis, and most importantly, implement the world's new mission statement: to ensure global greenhouse gas emissions fall by 7.6% each year between 2020 and 2030. There is a long way to go. Especially as this year emissions have only dropped by 5% so far, and that's with the Covid-19 pandemic significantly dampening global demand for oil and gas.
Back in the late 18th century, Thomas Malthus, an English scholar and economist, warned that population growth would outstrip food supply and other natural resources. His point, for some at least, holds a prophetic quality and is only amplified given swelling human numbers over the past few hundred years.
However, other economists and thinkers, such as Ester Boserup and Carl Marx, who wrote at the time of Malthus, believed society will always find a way to survive - either through scientific inventions or technological advancements. Whether that is through eating less meat to reduce the demand for industrial-scale farmed animals, which significantly impacts the levels of deforestation and Co2 emissions; growing food indoors; giving birth to the mind that cracks nuclear fusion from water, providing the world with an inexhaustible supply of zero-carbon energy - or even living on Mars - the next few generations have the stage to create change.
That is why here at TXF, our co-founder Dominik Kloiber and other industry practitioners, established the Future of Export Finance (FEX) initiative, a new platform aimed at transferring industry knowledge and talent to the younger generation of the export finance community. As an industry, we believe export finance has huge potential to change people's lives for the better. However, in order to achieve this we must consider how we work as an industry and where we need to do better and collaborate.
So please join the FEX session on 23 October at the TXF World Fair, our blockbuster online conference which has drummed up the who's who of the project and export finance community with thought-provoking discussions from 19 to 30 October.
The FEX session invites you to join a dynamic group of export finance professionals to plot your ideas on where we're heading and how to get there. We consider how we can promote this robust sector to young, diverse talent and, crucially, then retain that talent. Also, TXF will look at the extent to which sustainability will become vital to our core workings, and how we must adapt accordingly. We'll consider a road towards financial inclusion for more female- and black-owned businesses, and the role that export finance has to play in a world that - rightly - will no longer accept the status quo.
TXF MENA and project finance prowess
Another session not to miss at the World Fair is the TXF MENA panel, which takes place from 26-27 October. Partnering with one of the world's newest ECAs - Etihad Credit Insurance - as well as local government agencies, the Aman Union and a host of international and regional market-movers, the event promises to shed light on the most prevalent issues facing the ECA market.
The Middle East and North Africa is without doubt a central region to reaching the UN's Sustainable Development Goals by 2030. With vast deserts prime for the generation of solar power and the project sponsors with the clout to boot - such as ACWA Power and Masdar - the role of export finance is becoming ever paramount to getting a number of GCC and non-GCC countries' projects over the financial line. Morocco is also looking to become a major exporter of 'green' electricity to Europe (including the UK) via a subsea cable linked to one of the largest concentrated solar farms in the world - the Noor power station.
Likewise, a space to keep a close eye on in MENA is the integrated renewable energy space (wind and solar + battery storage units), which are the future to smoothing power output to grid operators for wind and solar farms. However, project sponsors are currently struggling to achieve low enough tariff prices on such schemes according to sources - after all, this a relatively new technology.
On the DFI/ECA side of things, Saudi Export Development Authority (Saudi Exim) is looking to ramp up its support of Saudi exports. Although the newly formed ECA is not without issues. The Ibri II solar project in Oman, which sealed financing in the midst of the Covid-19 pandemic, was expected to tap Saudi Exim for a direct loan, but the ECA was replaced by the Asian Infrastructure Investment Bank (AIIB) before the deal was signed electronically in June.
The Saudi ECA's maiden financing took place in mid-2019 when the $1.5 billion Al Dur II IWP financing - backed by Euler Hermes and Saudi Exim - reached financial close. But going forward, with some MENA-based ECAs showing teething problems, which need ironing out, sponsors such as ACWA have had more luck with non-OECD ECAs, such as China's Sinsoure and Chexim. For instance, ACWA was attracted by the speedy due diligence, flexibility and big ticket coverage of Sinosure for its latest $1.9 billion ECA-backed project financing for a coal-fired plant in Vietnam, which signed on 18 December 2019.
And given another piece of Saudi Arabia's giga-project pipeline has been awarded to ACWA and China Energy Engineering Group (Energy China) as preferred bidder for the $1.7 billion Red Sea utilities project in Saudi by PIF-owned The Red Sea Development Company (TRSDC), the involvement of Sinosure and Chexim in MENA is only going to grow over the coming years. No surprise there though with notoriously cheap debt and record length tenors to match.
The scheme, which has been awarded on a PPP basis, will provide all utility services – renewables-based power/storage, desalination, sewage and waste, and district cooling – to the Red Sea Project, an integrated sustainability-based high-end leisure resort giga-project led by PIF and being developed under Saudi's Vision 2030.
The scheme is another Saudi giga-project coup for ACWA which in partnership with Saudi Aramco and Air Products is to also build a $5 billion world-scale green hydrogen-based ammonia production facility powered by renewable energy at another PIF-led scheme – the NEOM giga-project (a $500 billion futuristic sustainable city, forecast to be home to a population of one million-plus). Air Products is offtaker for the green ammonia and plans to export globally.
The ACWA/Energy China bid beat a rival BAFO from Engie/Masdar/Power China for the Red Sea utility concession. Although smaller in dollar volume, the project is arguably more complex than the NEOM-linked deal given its multiple technical facets. TRSDC expects peak power to reach 210MW in the first phase of the project and 360MW in the second phase. Two seawater reverse osmosis (SWRO) plants will also be developed in the first phase to provide a capacity of 30,000 cubic metres a day (cm/d) split between potable water 21,000 cm/d, and irrigation top-up 9,000 cm/d.
Under the second phase, an additional SWRO plant will be developed in addition to brine squeezer and chlor-alkali technologies to meet expected demand of up to 50,000 cm/d, split 39,000cm/d and 11,000cm/d between potable water and irrigation top-up respectively.
The project also involves developing a sewage treatment plant (STP) with a capacity to treat up to 18,000 cm/d of sewage under the first phase, and 34,000 cm/d by 2030. For the waste treatment development, the PPP contract covers collection, automatic recovery and waste-to-energy production for up to 30 tonnes per day (t/d), rising to 55 t/d by 2030.
PIF is guaranteeing payments on TRSDC's 25-year offtake agreement with the project, and the debt repayments on a $1.3 billion project financing to be provided by Standard Chartered, Mizuho, Saudi British Bank (SABB) Al Rajhi and Saudi Fransi. TRSDC has financial advisory from EY and Clifford Chance as legal counsel.
The giga-projects are being touted as a major boost in the diversification away from Saudi's heavy reliance on oil revenue, and given an oil major like BP recently publicly announced the end of the growth era for oil and gas, economic diversification has gone from being a good idea for Saudi to a must. But even in the pre-Covid economic environment there was a touch of "if you build it, they will come" about the giga-projects. The NEOM hydrogen/ammonia project is export driven and arguably insulated from whether the overall NEOM city project is successful and attracts the kind of population numbers predicted. But the success of the TRSDC utilities scheme, while not a problem for ACWA given the PIF guarantees on the deal, is potentially a future headache for PIF given it is reliant on the wider Red Sea Project meeting forecast levels of tourism – 800,000 to 1 million visitors annually once the whole development is complete.
Whilst those numbers are very small compared to the established Egyptian Red Sea package holiday resorts, the Saudi project is aimed at the very high end of the market – and let's be honest, persuading one million of the very rich, every year, to take a break in Saudi rather than one of a multitude of competing high-end global destinations, without relaxing local alcohol laws, might be a push – even with Muslims accounting for around 1.24 billion of the global population.
That problem is compounded by the fact that while the Red Sea Project is probably the most advanced tourism project to date in terms of sustainability, for many, the provision of high-end luxury and sustainable development are incompatible – the very notion of building more than is required for meeting basic comfort-level human needs in a green tourism environment may prove hard to sell to some.
These viability concerns extend to other tourism based Saudi giga-projects – notably the Qiddiya sports and entertainment city project, for which ACWA Power and Al Fanar are competing – which are also led by PIF and all of which are ultimately the brainchild of, and politically driven by, Crown Prince Mohammed bin Salman. Furthermore, Saudi's track record for vast infrastructure development projects is patchy at best in terms of on-time delivery and sticking to budgets.
In the very long-term the projects will likely deliver, and if the oil price gets back up to around $60 per barrel post-Covid, Saudi's deficit problems dissipate anyway for the time being. But for PIF, these fast-track projects are unlikely to bring fast-track returns, an issue that may make them a difficult sell to potential investors outside Saudi. And as for western holidaymakers like myself, even were I in the privileged position of being able to afford a luxury holiday at a giga-project – I'd still want some glug with the gig.
Now time to get up to speed with the markets
Here's a selection of original TXF Subscriber articles recently published
Shop talk: Fox's pledge for female inclusion as head of WTO
TXF spoke with Dr Liam Fox MP, whose campaign for director general of the World Trade Organisation (WTO) prioritises female economic inclusion and respect for a rules-based system. But do good intentions and faith in meritocracy make an impact when it comes to diverse hiring?
Shop talk: HEXIM - A one-stop-shop kind of ECA
TXF spoke with Gergely Jakli, CEO and chairman of the board of directors at HEXIM, to outline the landmark features of the Hungarian ECA's Egyptian National Railways deal, and what HEXIM has to offer now all its export finance solutions are under one roof.
SWCC extends RFQs for Ras Al Khair deal
Saudi Arabia's Saline Water Conversion Corporation (SWCC) has postponed the request for prequalification (RFQ) deadline for the privatisation of its SR16 billion ($4.2 billion) 2.65GW Ras Al Khair integrated desalination and power plant.
SMBC joins Mainstream's Huemul project financing
SMBC has joined the $620 million DFI-backed financing stapled to the second phase of Mainstream Renewable Power's 1.3GW Andes Renovables portfolio in Chile - the 630MW Huemul scheme.
Jeddah Airport 2 wastewater project reaches FC
A Marafiq-led team reached full financial close on its $250 million Jeddah Airport 2 independent sewage treatment plant in Saudi Arabia on 7 September.
Aramco's Jafurah cogen RFP deadline extended
The request for proposal (RFP) deadline for a prospective joint sponsor in Saudi Aramco's 270MW–320MW Jafurah independent steam and power plant has been extended again to 1 December this year.
Become a TXF subscriber for unrestricted access to TXFnews.com 365 days a year
Contact us for individual and team rates by emailing subscriptions@txfmedia.com